What is L2TP Protocol and Why Use L2TP VPN?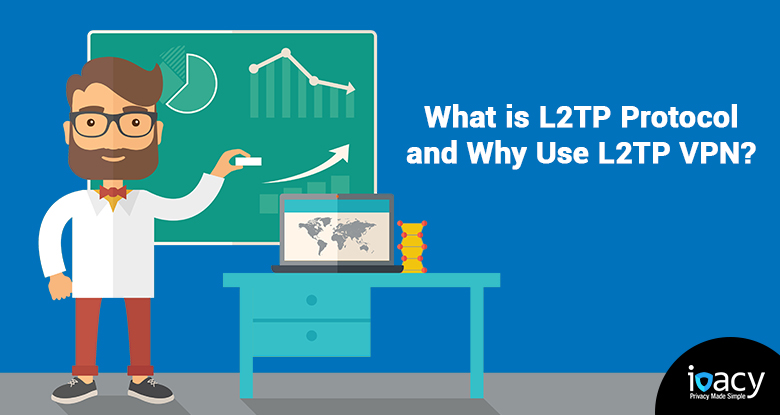 World is a scary place these days and many people consider themselves vulnerable and exposed to the threats of the real world. They take different precautions to prevent any mishaps; like they install security cameras, alarm system etc. giving themselves the sense of security.
What about the digital space though? I am talking about the internet, which has made everything available on a single click. Most of everyday business dealings, including transactions, transference of data, banking and shopping is carried out online. That's is why users tend to become vulnerable to online threats. To address the security and privacy issues, a user needs security.
Hackers, predators and data burglars are all lurking on the back of this digital sofa to attack when you are most vulnerable. So you must take measures to prevent yourself from these predators. The best thing you can do is get the best online security service available, i.e. a Layer 2 Tunneling Protocol Virtual Private Network (L2TP VPN).  Let me explain in detail what L2TP protocol VPN is, how it works and how it can benefit you.
What is L2TP Protocol and L2TP VPN?
An L2TP protocol is a tunneling protocol, and its basic purpose is to support Virtual Private Networks.  What this L2TP (Layer to Tunneling Protocol) does is, it couples with IPSec as its security mechanism to provide the unbeatable security that you are looking for. L2TP VPN is basically a combination of two different protocols i.e. one from Microsoft which is PPTP (Point to Point Tunneling Protocol) and the other from Cisco which is referred to as Virtual Dialup Protocol (L2F).
The Layer 2 tunneling protocol is one that tunnels the traffic over an IP network. The L2TP VPN has become quite popular due to the highest level of security it provides. It is ideal for people who are finicky about their internet security, or handle confidential and sensitive information on the internet. It is basically an addendum to PPP (Point to Point Protocol) that is a layer-linked protocol. It depends heavily on the encryption protocol for its encryption and security.
An L2TP connection consists of two components that include a tunnel and a session. Controlled packets are then transferred via the secure tunnel between the two L2TP Control Connection Endpoints (LCCE's). As mentioned earlier, the L2TP VPN itself does not have any specific security mechanisms so it comes usually coupled with IPSec (Internet Protocol Security) to provide its security and confidentiality features.
How L2TP VPN Works:
L2TP VPN basically burnishes the PPP VPN and the transmission of data packets starts, with each data packet having an L2TP header. Upon receiving the data, the server demultiplexes the data packets. It is also considered the safest VPN due to its double encapsulation feature. The data packets are first encapsulated like a normal PPTP protocol, and then additional encapsulation takes place due to IPSec. This double encapsulation provides the additional security L2TP VPN is so popular for.
The basic reasons you should go for L2TP VPN:
L2TP VPN is particularly hard to set up. You might want to use VPN service providers and they will provide you with the software that would get rid of all the complications, allowing you to have maximum online security and let the service provider deal with any complications and details. It is all about how well you enjoy your internet with peace of mind.
All the businesses nowadays have their own network, and are providing their employees with remote access to the data resources. It is a vital organizational transformation altogether. It works great as all the mobile devices and remote workers can link the business network using the IPSec-protected L2TP tunnel over the network (Company's internet). There is no need to install any additional software in any of the devices as L2TP software is pre-installed in Windows, OS X, Linux, iOS and Android systems.
A lot of businesses also have a situation where they have to maintain the same Local Area Network throughout different locations. These organizations require same data to be accessed from any of the remote locations. L2TP VPN can help in this scenario as well, as it develops a single network combining two or more LANs.
It can also be used to create a public-access Wi-Fi allowing multiple devices to connect over a single high bandwidth connection without having to manage the connection at every access point.
To sum it all up, It is a modified and a better version of a PPP protocol with added security. Due to the double encapsulation of the data, you might face relatively low speed but the security it provides is incomparable to any other VPN protocol. If you conduct your business, or shopping or any activity that involves the exchange of sensitive information, go for L2TP VPN Service and get the security that's impossible to evade.