Google Opposes Whole-Site Removal of Pirate Domains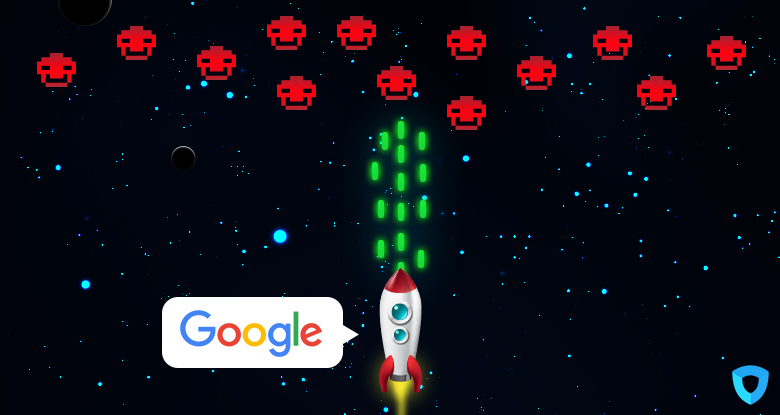 Now, what you call this? A complete U-turn? A second chance? A deliberate attempt to save the face? Behold copyright advocates, Google has opposed complete ban on pirate domains.  
Well, now, Google, the world's most famous search engine has thrown its weight behind the pirate domains. The search engine giant has opposed a move to completely ban pirate domains.
Copyright Advocates Haunt Online Pirates
In the recent years, music and movie industry stalwarts had called for what they call – a 'complete website removal' of domains, accused of promoting pirated content, from all the search engines.
Also Read: Kickass Torrent Blocked Again 
Google's stand has come as a blow to the advocates of copyright holders, including MPAA and RIAA who had demanded whole site removal from the world's most influential search engines.
Apparently, the motive behind this 'complete website removal' move is to target The Pirate Bay (TPB), and other such domains that have been accused of copyright infringement.
Also read: Pirate Bay is Down!
Google to the Rescue
Google is critical of the move behind the whole site removal, which accordingly, could have a drastic impact as it would mean to go for across the board censorship. Thus, it will be an ineffective move, as it will unnecessarily target all the sites that provide legitimate content for users, such as social media sites and blogs, said a letter from Google.
By supporting complete website removal, the American government will be sending a wrong message to the world. This move, if taken up and approved, will encourage other countries to completely ban websites that promote political ideas, religious ideas, and other social websites.  
Also read: UK IPs Blacklisted 90 Torrent Pirate Domains on Court Orders
The search engine company has asked the American Government not to facilitate the requests being made by anti-piracy advocates.
"The idea of complete website removal, remains in conflict with the philosophy of free internet access to all the individuals around the world. It is also in contradiction with the basic right of freedom of speech and freedom of access to information", emphasizes Google. Completely removing pirated websites will send a wrong message
What the Future Holds?
The copyright owners do have a very good option in DMCA, that provides an opportunity to them to ban a large number of pirated websites. And the organization is doing a fine job in this regard.
The letter has called on the American Government to address piracy issues more effectively and efficiently, by providing alternative legal means to users to fulfill their entertainment needs. Otherwise, if not addressed properly, it will tarnish the concept of free speech and free access to information.
Web-based entertainment services like Netflix, iTunes, Google Play, etc. have called on the U.S. government to provide legal alternatives to the individuals, so that they can enjoy their doze of online entertainment.
U.S. Intellectual Property Enforcement Coordinator (IPEC) Daniel Marti will take up Google's recommendations before proceeding further with the Joint Strategic Plan on Intellectual Property Enforcement in near future.
Worried about Torrenting?
Are you worried about torrenting? Do you want to download your favorite movie but you are unable to do so? Have no worries! Ivacy VPN is here to help you out. Subscribe to Ivacy VPN and bid farewell to all the geo-restrictions and hack attacks.
Torrent Anonymously without any fear with Ivacy VPN, and experience the fabulous torrenting experience like never before.
How to Use Ivacy VPN?
Sign up for your Ivacy Account

Download the Ivacy app for (Windows VPN , iPhone VPN, Android VPN,  and Mac VPN), and install it on any of your smart devices

Select your preferred country and/or purpose from the Purpose Selection tool to watch your desired matches

Connect to Ivacy VPN
Subscribe to Ivacy VPN now and get a wholesome 72% discount on all all plans.