WhatsApp Alternative | 7 Best Alternatives To WhatsApp In 2021 (Secured)
Table of Contents:
With more than 2 billion users, WhatsApp is the largest multiplatform messaging app for video and voice calls, text messaging, and group communication in the world. So much so that it has become the default app on the majority of smartphones in the world!
Amazing success for a company that only began in 2009!
However, its days might be numbered for reasons that we will discuss here, and you already know.
The fact that it's FREE coupled with its accessibility and ease-of-use makes it incredibly popular among diaspora belonging to different regions, looking to connect across the world.
It's a "must-have" app for users in pretty much every part of the globe, and the fact that it offers a free-of-cost alternative to overseas calling that incurs exorbitant rates per minute has led it to acquire the lion's share of the market. All it needs is a Wi-FI connection to function.
But, of course there's a catch: When you are not paying for the product, you are the PRODUCT!
WhatsApp Privacy Update: Here Is What You Need To Know
WhatsApp's latest privacy policy for February 2021 requires the users to agree to share their personal details – number, status updates, contact list, IP address, and more, with Facebook. It seems as if Facebook is keen on collecting data from its family of apps, including Instagram, Messenger, and WhatsApp, to create more accurate profiles of users connected with all these apps.
WhatsApp will pull the plug on their app for those who don't agree to the newly introduced terms.
Deadline? February 8, 2021 – mark the date set by WhatsApp for the end of Privacy!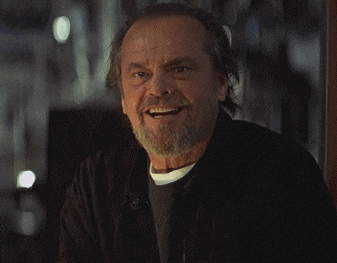 Learn more about the WhatsApp controversy in detail here.
Protect Your Data With A Robust Cybersecurity Tool
WhatsApp's latest policy has only highlighted data and privacy challenges that are already circling the cyber-space. If WhatsApp doesn't collect your data, some other app will, and they might not be so nice to inform you beforehand.
Also, if choosing a WhatsApp alternative is not an option for you, wouldn't you want to ensure that WhatsApp cannot connect your activities to you or your region? WhatsApp records your IP address and knows your location, but what if you could take care of that?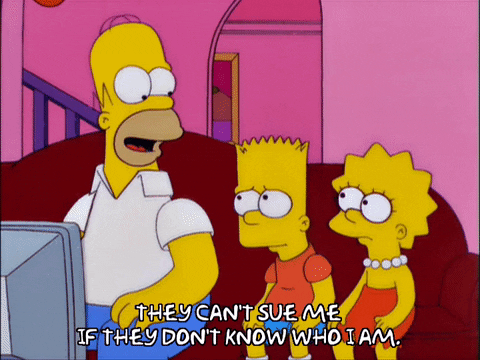 Ivacy VPN can encrypt your data and assign you an alternate IP address when you connect to it, which means that WhatsApp won't track you if you use Ivacy when communicating through WhatsApp. It is one of the fastest and most used VPNs globally, with 2000+ servers and 100+ locations worldwide.
---
7 Best WhatSapp Alternative Apps In 2021
WhatsApp issued a clarification to ensure the users that their data was not at risk, but people didn't believe them, and it was too little too late anyway. Milli0ns had already been flocking to other privacy-focused apps in the wake of the new rules, and quickly a whole range of viable WhatsApp alternatives emerged.
We have listed the best 7 apps you can go for as WhatsApp alternative:
1- Signal (Editor's Pick)
Use Signal

— Elon Musk (@elonmusk) January 7, 2021
If there ever were a textbook example of social media and its mega-influencers creating ripples in the real-world through their voice/opinions, it would be this tweet by Elon Musk.
Elon Musk, who has long been a critic of Facebook, wasted no time in recommending the Signal app to his 41 million followers on Twitter soon as the WhatsApp controversy unfolded, in what is being touted as the "Elon effect." The rest is history.
Soon, Signal's systems had crashed due to the influx of an unprecedented number of users trying to register, and it became the No.1 app after its downloads skyrocketed a whopping 4,200%. Since then, many users have been complaining about errors in trying to register on the app and sharing their experience in troubleshooting the associated issues.
In a major uplift to its credibility, the privacy advocate and whistleblower Edward Snowden also endorsed Signal in the past.
I use Signal every day. #notesforFBI (Spoiler: they already know) https://t.co/KNy0xppsN0

— Edward Snowden (@Snowden) November 2, 2015
About The App & It's Features
Moxie Marlinspike founded the Open Whisper Systems project in 2013, ultimately becoming the Signal App in 2015. It offers similar features as its competitors and end-to-end encryption as well, but the app is open-source, which means that the app's code is publicly available. Its creators cant create backdoors for governments to spy on citizens. It offers end-to-end encryption and is the perfect WhatsApp alternative for those who take their privacy very seriously.
Signal has reached a record 20 million users and counting ever since the meteoric rise in its downloads in the wake of the WhatsApp controversy.
Download Signal for iPhone and Android
2- Telegram
About The App & It's Features
Launched in 2013, Telegram is a freeware, cross-platform Russian app that provides end-to-end encrypted video calling, VoIP, and file sharing.
Telegram comes closest to WhatsApp as far as its functionality is concerned and has a similar interface too. After Signal, it has benefitted the most from 
leaving WhatsApp
out of the anxiety over privacy concerns. It offers multiple layered security systems: Not only are the messages end-to-end encrypted, but you can set the messages to self-destruct once a certain period of time has elapsed.
3-iMessage
About The App & It's Features
Apple's very own iMessage is available exclusively on Apple platforms: macOS, iOS, iPad, and Apple watches. It enables the sending and receiving of all kinds of messages and even money transactions. However, its only available for communication between Apple devices and can be used on Android or for communication with an Android user.
The App comes pre-loaded on iPhones
4- Google messages
About The App & It's Features
Launched in 2014, Google's own Android-style alternative to WhatsApp neatly replaces the standard SMS app that most phones have and is deeply integrated with all Google services. It means that the users can easily share Google Photos images and utilize Google Assistant to the full.
Download Google Messages on Android
5- Line, Viber, We chat
There are several other messaging apps out there with millions of users. For instance, Line reportedly had 700m registered users in 2019, and Viber supposedly had 260m active users every month then too.
Some of these apps offer incredible functionality – for instance, WeChat lets users shop, order cabs, and so on within the app! Pretty Great, huh?
However, switching to these apps is not recommended because they're not used in the English-speaking world. You would hardly find any of your friends on Viber, Line, or WeChat.
6- Skype
Although Skype differs quite a lot from the WhatsApp type apps, it's a great WhatsApp alternative. Owned by Microsoft, Skype doesn't require a phone number to register. It supports video chatting and calling between computers, tablets, mobile devices, the Xbox One console, and smartwatches.
Download Skype for iPhone and Android
7- Kakao Talk
Launched in 2010, KakaoTalk, also known as KaTalk in South Korea, is a fast yet multi-faceted messaging app with free call and text features. It offers an experience way beyond that of the standard chat and offers a range of emoticons and stickers for those who really like to express themselves. Not bad as a Korean alternative to WhatsApp.
Best WhatsApp alternate in the USA
Signal is the best alternative to WhatsApp in the USA as it presents Americans with the most privacy-focused option.
Best WhatsApp alternate in India
Telegram is the best WhatsApp alternative app in India since it's closest to WhatsApp. As far as the interface and usability are concerned, Indians would want the next best thing to WhatsApp, considering WhatsApp's household status in India.
Best 

WhatsApp 

alternate in Europe

Signal and Telegram are both fine options as an alternative to WhatsApp for those in Europe.
Wrapping Up
We have discussed the Top 7 apps used as WhatsApp alternatives and what they have to offer. However, feel free to keep using WhatsApp if you believe what it has to say in its defense in its clarification. After all, at the end of the day, it's your privacy!