How To Install ZDF On Kodi – Step By Step Guide
Table of Contents:
Zweites Deutsches Fernsehen – more commonly known as ZDF, is a famous German public broadcaster operating out of Mainz, Rhineland-Palatinate. It was founded as a state-run enterprise and covers a wide array of topics ranging from movies, T.V. shows, and PPV events. Since ZDF is one of the most sought after T.V. channels in Germany, it might be hard to miss the regular entertainment it provides, if you are a non-resident German or a frequent traveler away from home.
Luckily for you, there is a way to access ZDF outside Germany. ZDF is available on the popular streaming app – Kodi. Here we talk about how you can safely and effectively access ZDF on Kodi.
How to install ZDF on Kodi
ZDF on Kodi comes with two add-ons – ZDF Mediathek and ZDF Mediathek 2016. However, the steps mentioned below can be used to unblock either of these video add-ons (only ZDF Mediathek 2016).
Do keep in mind though, to access the add-on and bypass any geo-restrictions safely, you will need to use a VPN. Here are the steps you need to follow:
Launch Kodi and go to 'Addons.'
Click on the Package Installer Icon showing up on the upper left corner.
Select the choice, 'Present from Repository.'
Select the Kodi Add-on Repository and thereafter, the 'Video Addons' choice.
Select ZDF Mediathek 2016 from the overview and then 'Present.'
Hang tight for the 'Addon Enabled notice' and afterward come back to the Kodi home screen.
Go to Addons – > Video Addons – > ZDF Mediathek 2016.
Congrats! The ZDF on Kodi addon has now been installed.
Why Get A VPN For ZDF On Kodi
A majority of Kodi add-ons only function in a select few countries, including the USA, U.K., Australia, or Canada, and ZDF is no different. There is no telling if it will be available in the region you are located or not. A VPN, in that case, is essential to access ZDF on Kodi add-on anywhere in the world. Because only a VPN service can change your location and enable you to successfully and safely access ZDF on Kodi.
Moreover, using a VPN for ZDF on Kodi has the following benefits as well:
Unblock all geo-restricted Kodi Add-ons
A VPN can unlock the vast world of entertainment available on Kodi through countless add-ons.
Maximum Privacy
A VPN helps you add extra layers of privacy and security to your internet connection as you conduct online activities of any nature, by encrypting all data.
Unblock Streaming Services
VPNs let you unblock the popular streaming services blocked due to geo-restrictions the same as they allow you to unblock Kodi's add-ons.
Ivacy VPN is the best VPN for ZDF on Kodi and has native apps on PC, Mac, Android, iOS, and multiple other platforms. Setting it up is super-easy, and you don't need to be a tech-geek to do so.
TV Shows on ZDF
Here are the top T.V. shows available to watch on ZDF on Kodi:
1- The Old Fox (1977 – Present)
Led by a brilliant leader, the homicide division of the Munich division looks into complex crimes that remain unsolvable.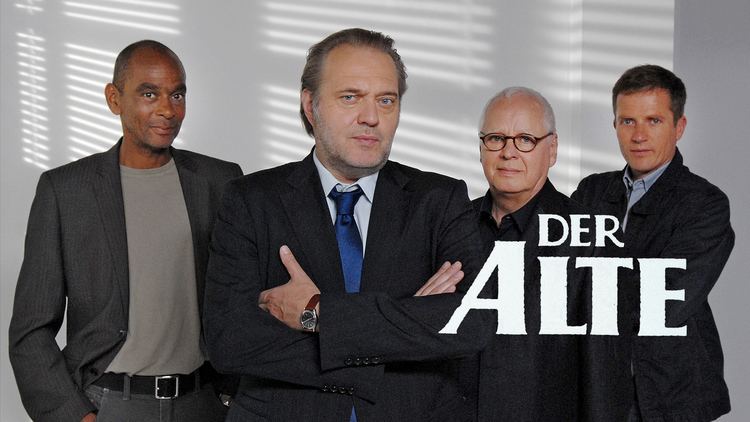 2- History (2000 – Present)
History covers the critical historical events and gives an insight into the lives of famous figures belonging to sports, politics, economy, science, and much more. If you are an avid history fan, this is one show you mustn't miss.
3- Bad Banks (2018 – Present)
After being wrongfully terminated, a young investment banker gets her dream job. Ready to fully commit to her new position, she faces unexpected hurdles when her former boss begins to manipulate her and create trouble for her.
4- 24 Hours (2018 – Present)
24 Hours – Two Sides of Crime presents two episodes with the same sequence of events happening but from a different perspective. Every chapter focuses on a new hostage situation. As per the structure of the show, the first episode encircles around the police and family member, while the next one shows the experiences of the hostage-takers and hostages themselves.
5- Cologne P.D. (2003 – Present)
Cologne P.D. is another excellent crime fiction series that focuses on a group of detectives and the frequent cases of the unique crime they face in their professional careers.
Final Thoughts
Hopefully, we have covered all there is to know about installing the ZDF on Kodi add-on and being able to watch live German TV along with the hottest T.V. shows on any device you want – Firestick, Android T.V. or Roku. Remember, usage of a reliable VPN is essential when you use any Kodi based add-on.