What are Seeds, Peers and Leechers in Torrents' language?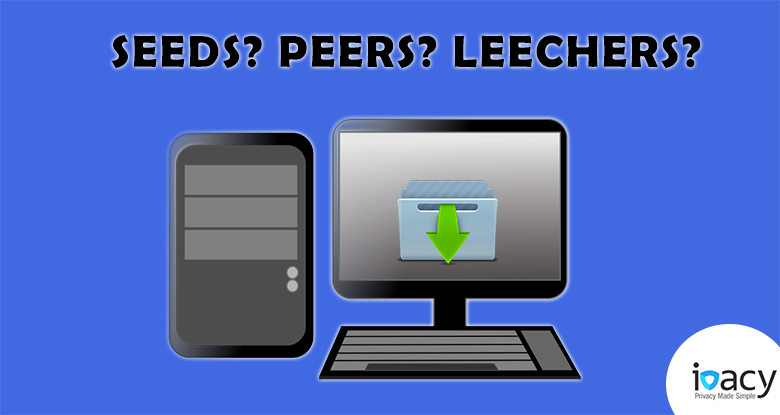 You all know how torrents work. But wait! If you usually download torrents by just looking at the number of seeds and determining a torrent's health, then there's a little more you should know about it to educate yourself about the technical bit too. So, now it's the perfect time to dig further deep and explore some of the terminologies used within the torrenting sphere.
Before going into further details, keep in mind that torrent strictly facilitates peer-to-peer file sharing amongst different users. You already know about how peer-to-peer (P2P) file-sharing works, so I will not divert your attention to P2P file-sharing, at least for now.
This time around, we are providing you a detailed explanation of 'peers', 'seeders', and 'leechers' – the three important terminologies used to denote various entities that are involved in sharing torrent files. Here you go!
Peers
A peer is a computer within a network that is used to share a torrent file. In a peer-to-peer network, each computer is interconnected; therefore, if a user starts downloading a torrent file on an individual computer, it becomes a peer. A peer doesn't need to have a complete file. Once the downloading starts, each peer within the network becomes active. The number of peers interconnected to a P2P network indicates the number of unique active users who want to download a particular file.  
Seeders
Once the process of downloading a torrent file is complete, the system that has the entire file becomes a 'seeder.' The seeder can open the downloaded file and share it with other systems or peers within the network. A seeder is entitled to upload the downloaded file for additional active users within the network. If a user wants to download that same file, he can use the seeder for this purpose. A user must ensure that the seeder has the complete file and is not engaged in further downloading any other file. If a user chooses to close the torrent download, the system no longer remains a seeder and becomes a peer. The greater the number of seeders, the faster the download, the lesser the number of seeders, slower the download.
Leechers
If a user starts sharing a file that he already has and downloads what other users have already uploaded or are in the process of uploading a torrent file, he becomes a leecher—the process of uploading and downloading continues simultaneously. In fact, a leecher tends to download files that are not present in the system resources and starts sharing what is already present in its repository or database.
This brings us to the end of this blog. I hope that now you guys must have understood the 3 significant terminologies used in torrenting. Now, you know about the 'peers,' the 'seeders,' and the 'leechers.' It's time for your contribution. If I have missed any basic terminology used in the torrenting sphere, don't hesitate to let me know in the comments section.
Besides, we don't want to left our proud seeders, the curious leechers, and overall peers hanging between strict surveillance from different ISPs and authorities who target torrent users, so we have an amazing tool that you can use to anonymize and secure your online activities- Ivacy– the best torrent VPN. Our servers are specifically optimized to give you the best torrenting speed and excellent security at the same time. So, Seed and Leech with full confidence, because nothing is stopping you now!
Also Visit: 10 Top Torrent Sites in 2021