How to Watch Conor McGregor vs Floyd Mayweather for Free without Cable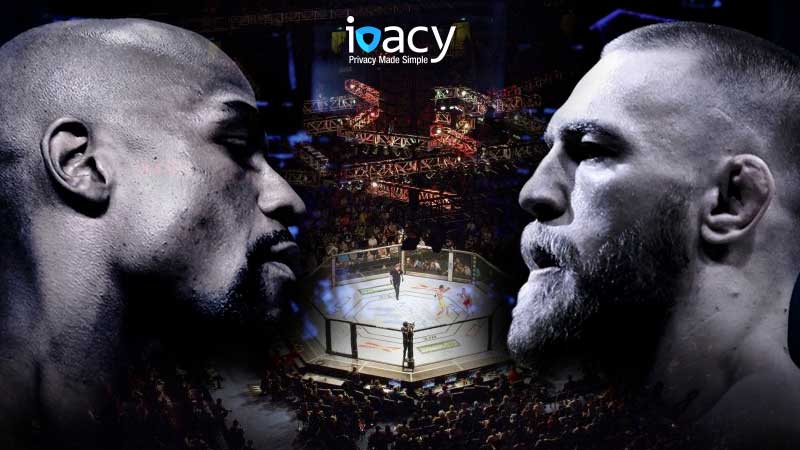 UFC and boxing fans rejoice, as they are in for a treat unlike any other. In a rare turn of events, Conor McGregor is all set to face Floyd Mayweather on the 26th of August at the T-Mobile Arena. The bout is referred to as 'The Money Fight', with Mayweather expected to win no less than a $100 million, while McGregor is expected to win approximately $75 million.
If you are itching to stream the Money Fight as soon as it is aired at 8:45 PM (PST) or 4:00 AM (BST), you are not alone.  The good news is that Ivacy VPN has you covered. To get started, here is what you need to do:
Click here to watch Khabib vs Poirier live stream online FREE
Unblock Online Channels to Watch 'The Money Fight'
It is important for you to understand that not all channels and streams available online for the fight are easily available. You will come across plenty of streams, but watching them could land you in trouble.
On the other hand, the solution mentioned above to watch the fight for free serves as an example regarding the numerous channels that can be benefited from, but online restrictions prevent this from happening.  But then again,
All of these problems can be addressed with Ivacy VPN, as it  ensures you remain secure and anonymous while giving you access to any and all content online. Similarly, if you wish to enjoy the Money Fight, you will need to use Ivacy VPN at all times.
Streaming online can be risky due to cyber threats and privacy issues, that is unless you use Ivacy VPN!
Official Channels to watch McGregor vs. Mayweather Online
For those that prefer sticking to official channels, they can easily do so. Just like free streams, it is possible though that you will have to deal with geo-restrictions. Fortunately, Ivacy VPN will be of a great use to you in both cases. After setting up Ivacy VPN, you can enjoy the Money Fight on the following official broadcasting channels:
OSN Play – Middle East (Any of Mid-Eastern IPs)
Showtime PPV – USA (US IP)
SuperSport – South Africa (South African IP)
ITV Box Office or Sky Sports Box Office (UK IP)
How to stream Mayweather Vs McGregor fight on Other Devices
For those that wish to watch 'The Money Fight' on other devices, you can easily do so with a few quick steps. No matter the device, we've got you covered. Here is a list of devices where you can watch the fight live as soon as it is aired:
To watch the match on your Smart TV, the process is not all that different from what has been mentioned above. After getting Ivacy, access your Smart TV's browser and select one of the available streams from aforementioned websites.
Thanks in due part to the Xbox One having its own browser, all you need to do is to get Ivacy. From within the browser access a stream from the aforementioned websites and you will be good to go!
For your PlayStation4, you can use the same solution as Xbox One. However, make sure you configure Ivacy VPN on your console beforehand. You can also stream the event if you have access to PS Vue.
In the case of Roku, what you need to do is to configure Ivacy VPN manually. Once that is done, install Kodi on your Roku device, after which you can access addons like Sports Devil, Phoenix, Evolve or Castaway to watch the match live.
With Kodi, it is really simple. Get Ivacy VPN, after which you can use the following addons to watch the match on the 26th of August: Sports Devil, Phoenix, Evolve or Castaway.
The highly anticipated match has got everyone wondering about the results. While many claim McGregor will knock out Mayweather, there are those that claim Mayweather will outdo his competitor as he is a class apart. No matter who wins, the match will go down in history books, which is a fact.
Now that you are equipped to stream McGregor vs. Floyd for free, that too while ensuring you remain safe and secure online using Ivacy VP,  you will have a viewing experience unlike any other. Additionally, you can watch 'The Money Fight' live even on the go, which means you will not have to miss the action for any reason whatsoever.

Here's all you need to know about the money fight!