Watch Floyd Mayweather VS Andre Berto fight online- One Last Fight?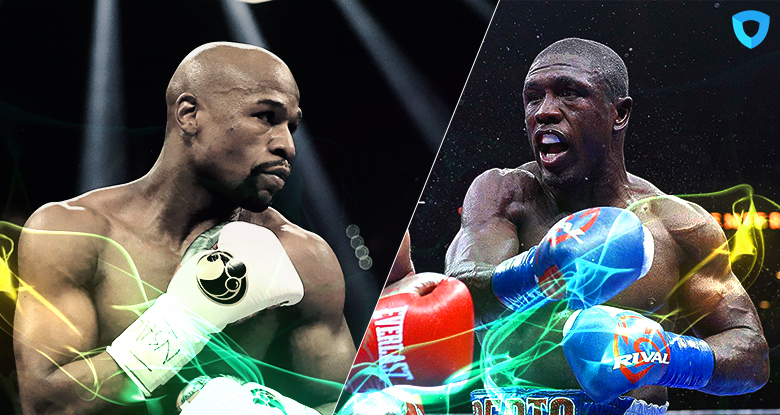 After the great "Fight of the Century", the fiercest competitor of the boxing world, the undefeated Floyd Mayweather is all revved up for supposedly his last fight of the career- or at least what he claims it to be. With an unbelievable 47-0 record, if Floyd Mayweather gets out of this fight undefeated and then retires from the boxing career, his name will always be remembered as the Greatest Unbeaten Fighter in this brutal sports of boxing.
This time, Floyd Mayweather is up against the two-time welterweight world champion, Andre Berto. Although Andre have lost three of his last six fights, but the big question on everybody's mind is, "Can Floyd Mayweather come out undefeated from this fight too, or Andre Berto will defeat Floyd Mayweather and become the one to defeat  the undefeated?"
So without further ado, officially announcing the details of the fight. The supposedly career-closing boxing match is set to take place on 12 September 2015, against Andre Berto in Los Angeles.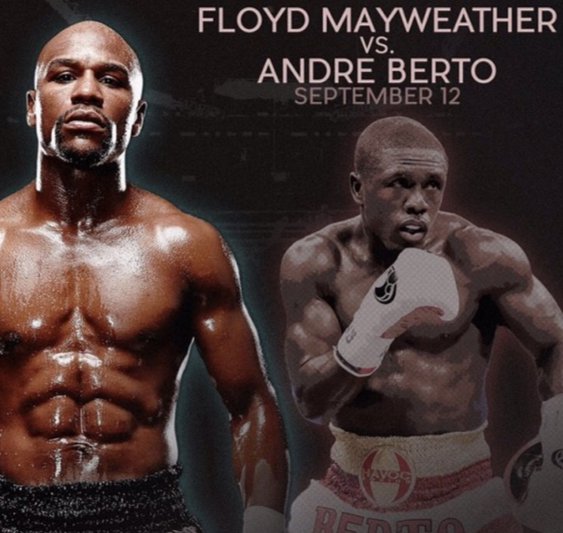 Image Source: roundbyroundboxing
Saturday, September 12, 2015 – 8 PM ET / 12 AM GMT
MGM Grand, Las Vegas, Nevada, USA
The online streaming channels to watch Floyd Mayweather VS Andre Berto Fight Online
Here is the list of the official broadcasters who will be broadcasting this huge fight. If any of these websites are blocked in your region, you can unblock them all with Ivacy VPN. Our most economical package is just $3.33 per month.
How to watch Floyd Mayweather VS Andre Berto fight online?
Sign up for your Ivacy Account

Download the Ivacy app

and install it on any of your smart devices (e.g. laptop, PDA, smartphone, tablet, etc.)

Select your preferred location from where you want to streamline the fight

Connect to Ivacy and enjoy the internet with complete freedom and flawless speed
Floyd Mayweather Career Highlights
The career of Floyd Mayweather has been phenomenal up till now. He has secured over 12 world titles and 5 division world championships. Look at some of the highlights of his career.  
Why Floyd Mayweather is impossible to beat
Andre Berto Career Highlight
Floyd Mayweather and Andre Berto Face Off!
So, guys! What do you think? Who's going to win this fight? What are your expectations and prediction? Kindly share your views with us in the comment section below.