The Largest BitTorrent Tracker Demonii to Shut Down Soon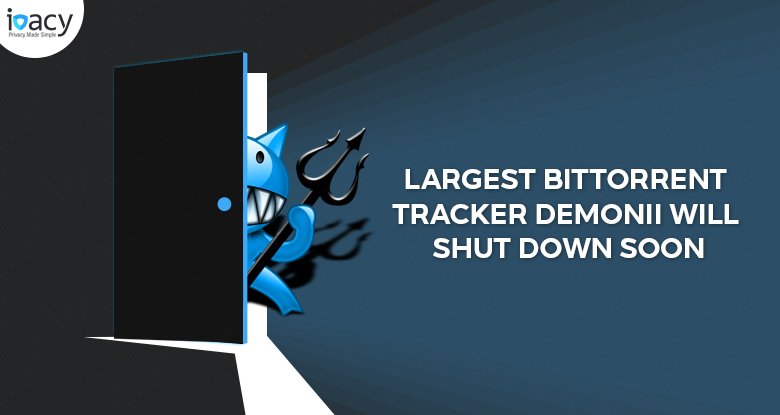 We have a breaking news for you guys! Demonii, the world's largest torrent tracker is set to shut down pretty soon.
Recently, YTS Torrents, one of the most important torrent websites, also faced the same fate, as it was forced to shut down. Later today, MPAA has claimed the responsibility in the wake of YTS Torrents' shut down.
Also Read: YTS / YIFY Torrent Shuts Down Permanently! The End of an Era
It seems that torrent websites are facing the wrath as the surveillance agencies have become more active, showing no mercy whatsoever, to all the websites that facilitate torrent downloading and sharing, in order to gain support from copyright owners. Most of the torrent websites are deemed illegal and are considered to be involved in copyright infringement.
Demonii enjoys a strong rapport amongst the torrent users, with more than 40 million people engaged at an instant. This statistic is alone a testimony to the fact that it is the largest torrent tracker in the world today. According to the more statistics available, Demonii currently serves 41,622,554 peers; 30,719,451 seeds, and 4,655,989 torrents.
With two of the most important torrent websites not available, the BitTorrent ecosystem is set to face some critical challenges. The ecosystem is already compounded in the wake of stringent laws governing intellectual property rights, taking effect in Australia, the European Union, and the United Kingdom.
The remaining trackers have to fill up a huge gap, left by Demonii's shutdown. The gap provides an opportunity to other torrent trackers to come up and rise to the occasion, and facilitate torrent users to download and share their files without any hiccups.