Super Bowl 2020 Rumor: Tom Brady To Switch Sides Soon!
The six-time Super Bowl-winning quarterback – Tom Brady is all set to become a free agent in March, paving the way for many rumors, as to what his next move is going to be. However, he may have just given us a clue about that.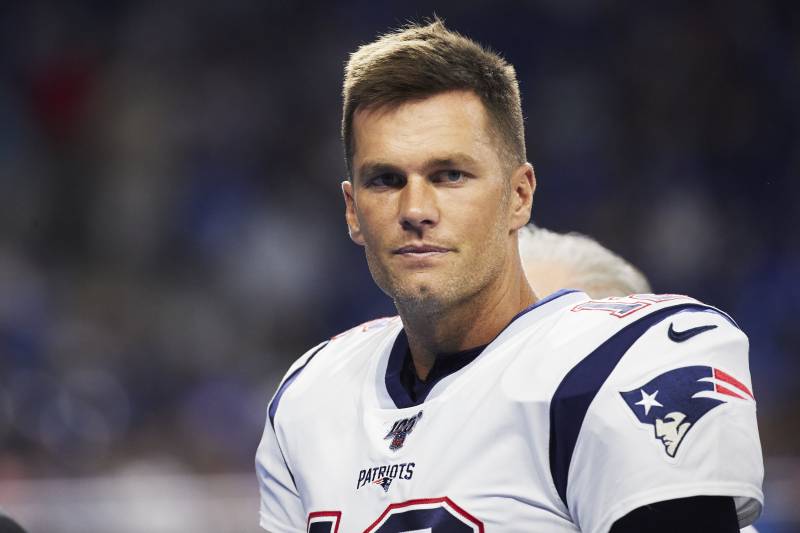 If the prevalent rumors are anything to go by, Tom may leave the patriots in 2020, and end up in Las Vegas with "The Raiders." Tom's presence at the UFC 246 event heavily influenced these rumors.
As per numerous media reports, Tom Brady talked with "The Raiders" owner – Mark Davis during the event, which headlined  Conor McGregor and Donald "Cowboy" Cerrone, whereby the former defeated the latter via a TKO in just 40 seconds, almost as if the Cowboy had already made up his mind to lose (wink wink). But, more on that later!
What they talked about remains uncertain and the subject of much debate, but if we were to take an educated guess, terms of the agreement might have been a core part of that conversation.
Brady is all set to become a free agent for the very first time in his 20-year career, the entirety of which he spent with "New England."
The UFC President Dana White, who also holds some level of acquaintance with Brady, lend credence to these rumors when he said that the report about Brady's signing with the Raiders "have legs."
Raiders owner Mark Davis and free agent-to-be Tom Brady were in the same building Saturday night. Patriots fan Dana White reacted to the presence of the two NFL personalities at UFC 246. pic.twitter.com/Cz0EOLyOXD

— NESN (@NESN) January 19, 2020
However, Brady himself has not given much indication as to where he aspires to go in 2020 – whether he will stick to New England or move on to "greener pastures" or retire outright. However, he does have plans to continue to play as he touches 43.
As quoted by  The Boston Globe, Brady said:
"I love playing football, and I want to continue to play and do a great job."
The six-time Super Bowl-winning quarterback also said that whatever his fate brings to him, he will embrace it with open arms!