Stream Olympic Badminton Live with flawless speed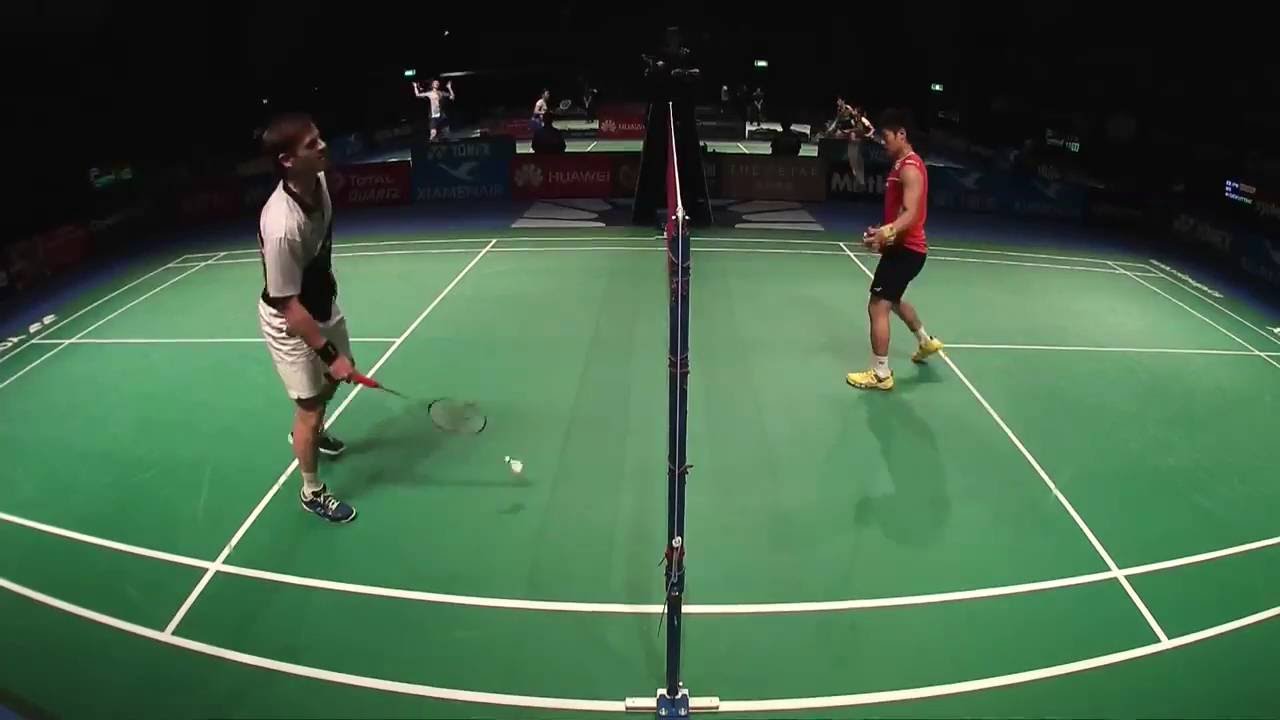 The Games of the XXXI Olympiad are in progress and will continue through August 21 in Rio De Janeiro, Brazil. More than 11,000 athletes from 207 countries are participating in 31 sports events. People are now watching their favorite players in action at the Rio Olympic Games.
Badminton at Olympic Games
Badminton was played for the first time at 1972 Summer Olympics in Munich. It was only a demonstration event. It was in 1992 Summer Olympics in Barcelona that Badminton was included as an Olympic sport. A total of four events were held, that included singles and doubles event for both women and men.
Accordingly, four medals, including two bronzes, were awarded to the winners in each of the events. Following this, in the next Olympics event, held in Atlanta, in 1996, 5 events were held with the introduction of mixed doubles; allowing there to be a playoff between two losing parties among the semi-finals, that would eventually determine the winner of the bronze medal.
A total number of 69 nations have participated in Olympic Badminton event, with 19 countries having appeared in all the Olympics since 1992.
China has won the most number of medals in Badminton in Olympics, with 38 medals. Out of those, 19 are Gold Medals.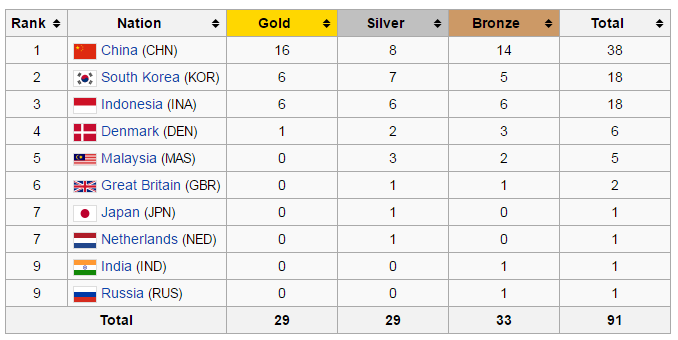 Badminton at Rio Olympics 2016
For the Rio Olympics 2016, the Badminton event will commence from August 11 to August 20 at Riocentro – Pavilion 4. A total of 172 players will compete in five categories including Men's Singles, Men's Doubles, Women's Singles, Women's Doubles and Mixed Doubles respectively. Five medals will be awarded to the winners at the Badminton event.
The events have been designed in a similar pattern to the 2012 Olympics which includes group play and knockout stages. To make sure that the match fixing scandal from the 2015 Olympics doesn't repeat itself, the Badminton World Federation has instituted certain changes to the rules when it comes to doubles. The new rules state that all pairs that come in second will have to be placed in another draw.
This is in effect to help determine the opponents in the new round. On the other hand, in the knockout phase, the top performing pair in each individual group will be required to keep a fixed position match with its predefined seed.
Why you need a VPN?
When you go online, there is a great chance that your privacy and security over the web is compromised. Online hackers and snoopers are after your identity. They want to breach your online security. That's where a virtual private network (VPN) comes in handy. A VPN hides your IP address and helps you access any website, be it an entertainment website or a sports website, while protecting you from the prying eyes of the so called cyber criminals.


How to Watch Olympics 2016 Live Online
We get it. You want to fly all the way over to Rio and enjoy the games live, but let's be honest, that's not always possible. However, lucky for you, the event will be receiving comprehensive coverage. So, if you can't fly out, you can always get a projector, grab some snacks, set an Olympics house-party with your friends, and enjoy the games live on the big screen!
That being said, even though online is a great option, citizens of certain countries have limited access to sports streaming services because of geo-restrictions, making it impossible for them to watch the event, or even create an account.
If you want to watch Rio Olympics 2016 live online from a country where you can't access a sports streaming website, don't worry; we've got your back. Using a VPN is one of the best ways to bypass geo-blocks. Here's what you need to do.
Get an Ivacy VPN account subscription, while using your credentials
Download and install the Ivacy VPN app for any of your desired system and platform (i.e. Windows, Mac, Android, iOS, Linux, etc.)
Use the purpose selection tool to select the server that you want to access the website from. You are recommended to select the server located nearest to your home location.
Click the 'Connect' button
Broadcasting Channels for Rio Olympics 2016
Can't wait to catch it live on TV? Trust us, we're equally stoked! Rio Olympics 2016 is a huge event. All the major channels are broadcasting the event live in different countries of the world. You can check the list of selected channels below:
Watching Rio Olympics 2016 is now easy with a VPN in place. Enjoy and cherish all the moments of Rio Olympics 2016 like never before; and that too, without worrying about putting your online security at risk ever again. Streaming your favorite sports events online was never this easy!