Popular Movie Torrent Clients Under Guerrilla Attack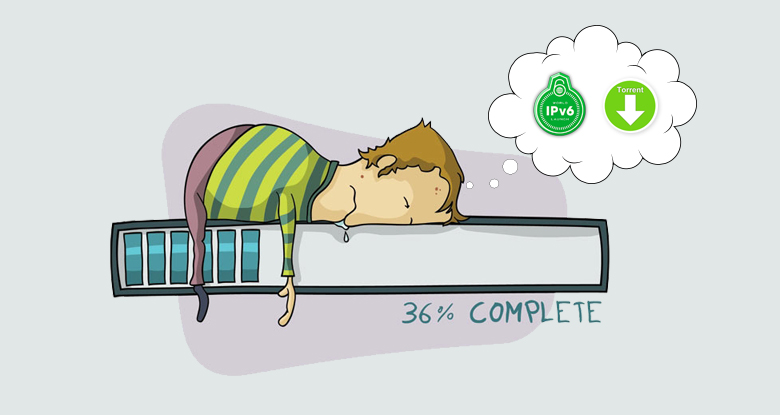 The Guerrilla group has attacked torrent websites! The anti-piracy attack has severely affected torrent download speeds.   
Once again, the popular torrent websites have come under attack. This time it's the guerrilla attack that has left millions of torrent users unable to download their favorite movies and TV shows.
The unknown team of hackers has played a very clever trick here. They have used IPV6 swarms to bring down bittorrent. The IPV6 anti-piracy guerrilla attack – as it called – has led the attackers to breach into the large number of torrent websites, flooding them with IPV6 swarms.
They tend to send a fake peer request to enter the torrent queue, thereby keeping the user busy in downloading a movie or show for an unprecedented length of time (A movie that usually takes two hours to download, is currently taking two days to download at a very slow speed). This has resulted in torrent clients to slow down. And many users have complained about the issue.
This massive hack attack has effectively crippled down torrent download speed. BitTorrent, one of the most famous protocol used by millions of torrent users to download and large-sized files, has been badly affected by the attack. The BitTorrent team is well aware of the security breach and is still monitoring the situation. They are working efficiently and effectively to fix the issue, but it will take time.
uTorrent, one of the leading torrent protocols, has banned all the harmful peers, but the irony is that the attackers have used different IP addresses to carry out the attack, thus making any security measures taken by uTorrent ineffective.
Meanwhile, users, who are eager to use torrents, can continue with their activities by disabling the IPV6, or are encouraged to use other torrent clients until the issue is resolved for good.
Also Read: 10 Best Torrent Sites in 2021