Olympics Taekwondo – A brief History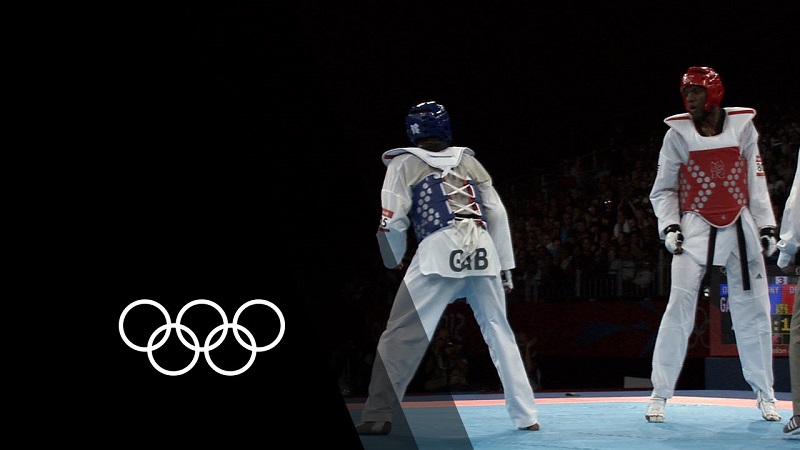 Taekwondo, which is Korean for "The way of kicking and punching", is a martial arts style that developed and grew in Korea. In this deadly art, the fighter uses his feet and hands to overcome his opponent in a fight. However, Taekwondo is known around the world for its lethal kicks rather than punches.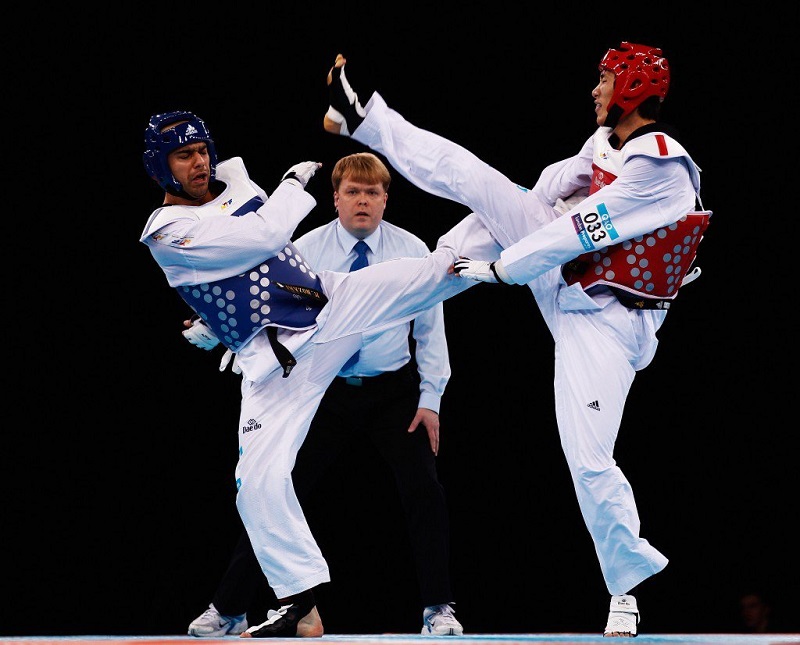 Taekwondo is believed to have originated during the Three-Kingdom era of Korea as early as 50 BC. The deadly martial art was invented by the Hwarang, warriors of the Silla Dynasty who called it Taekkyon or "foot-hand".
During the 1900s, Taekwondo was the most popular style of martial arts in Korea and was practiced by both male and female fighters. It soon became the national martial art of the country and this gave Taekwondo an international platform to showcase its effectiveness as a martial art.
In the year 1973, the World Taekwondo Federation was established as the sport's global governing body. Consequently, Taekwondo held its very first World Championships in Seoul, Korea in the same year.
Taekwondo  has the honor of being one of the only two martial arts to officially feature in the Olympics. The sport debuted in Seoul in the 1988 Olympic Games as a demonstration. In 2000, Taekwondo officially became a medal sport in the Olympic Games held in Sydney.
For men, there are 4 weight classes in Taekwondo and all athletes must fall under these in order to participate in the Olympic Taekwondo event. The classes are <58kg, <68kg, <80kg and >80kg. On the other hand, women have <47kg, <57kg, <67kg and >67kg weight classes.
Here is the schedule of the 2016 Olympics Taekwondo event:
(Check out the Taekwondo Schedule at Rio Olympics 2016 by News18 for the detailed schedule and even the list of winners.)
Make sure you have subscribed to a local broadcasting partner channel in your region to watch Olympics online. Or if you live in a region with no official broadcast partners, use Ivacy to access region-locked channels and watch the Olympics right in your country without any hassle.
The 2016 Rio Olympics is set to begin on Aug 5. If you are planning to watch the event live but are worried about accessibility to region-locked channels of official broadcast partners, there's really no need to worry. Simply use Ivacy to watch Olympics online and enjoy buffer-free streaming of ANY channel of your choice from anywhere in the world. Or click here to download our Olympics guide absolutely free.
Loved the 2016 Rio Olympic games but feel like you aren't quite done with the games yet? You don't have to be, because the Tokyo Olympics 2020 games are just around the corner. Looking for a way to catch the games live online, from anywhere in the world, without needing a cable connection? Read our post: