New TV Shows and Movies on Netflix that'll rock your September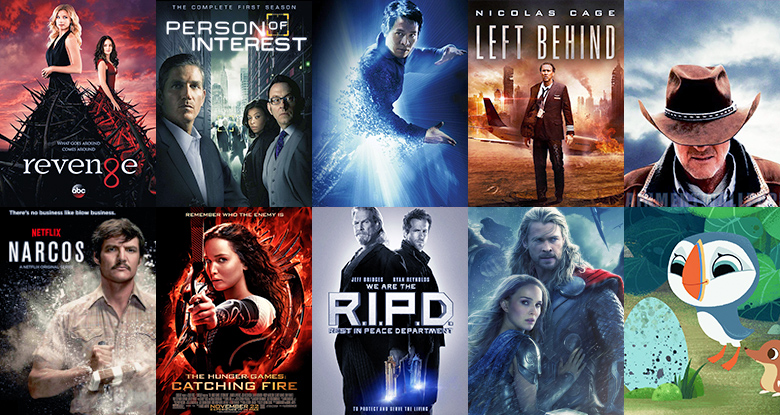 Change is inevitable. But when it comes to Netflix titles, they simply leave us with mixed feelings. That feeling of remorse when a Netflix movie or a TV Show leaves the library.
But thankfully, Netflix knows how to keep its addicted audience hooked to their live streaming. Every month, Netflix brings a host of new amazing titles that replace the old titles, thus providing a continuous dose of entertainment to the trusted audience.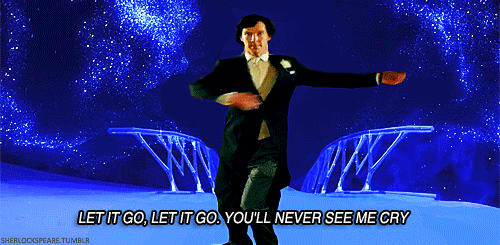 Keeping the tradition alive, Netflix has come up with some new titles that will give you pure entertainment. So, folks, it's time to rejoice on what's coming new to Netflix. There are some very tempting new titles coming on Netflix, and I bet that these titles will make you enjoy every bit of your live streaming experience. I bet you will sing "Wake me up when September ends" out loud, because once you know what Netflix has for you in September 2015, you may think of going in an binge-watching hibernation with Netflix. Let's first checkout some very notable titles coming on Netflix in September 2015.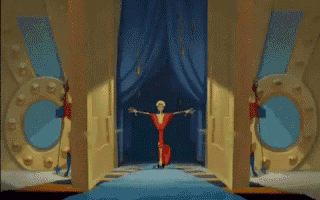 August 28
Netflix Original Series: Narcos
A Netflix Original which is already rated: 9.3 on IMDB, is a story inspired by the ongoing war on drugs. It's a story about drug cartel in Narcos and rise and fall of Pablo Escobar- the Colombian Kingpin.
Season 4 of Revenge
Season 1 of Revenge rocked us all and then Season 2 further unfolded the story, but Season 4 is the finale and is expected to be a blast.
September 1
Puffin Rock
Puffin Rock is an Irish kids' show which follows the adventures of Oona, and her younger brother Baba on an Irish Island.
Person of Interest
An ex-CIA operative and a wealthy programmer join forces to help prevent acts of terror. It's an excellent series, especially for those who enjoy watching espionage adventures, and I mean, "Who doesn't?" By the way, it's 4th season will we added on September 22nd.
The One
A sheriff's deputy fights his duplicate in a whole new universe that makes him grow stronger with each killing.
 

September 5
Left Behind
A small group of survivors are left behind in the world which is plunged into chaos and destruction.
September 10
Longmire
The story is about a rural lawman seeking justice for his wife's murder. It was Longmire's fanatic fanbase that compelled Netflix to take notice.
 

September 16
The Hunger Games: Mockingjay, Part One
Woah! With this spectacular movie, it's really going to be an amazing time to watch.
September 20
R.I.P.D.
Hilariously put, Rest In Peace Department stars Ryan Reynolds and Jeff Bridges as ghost hunter cops. It's really a fun watch, honestly.
September 24
Thor: The Dark World
 It's an amazing marvel flick and a great sequel to Thor- the movie. With a lot of marvel flicks in Netflix library, it's really an incredible addition.
The above-mentioned are the upcoming notable flicks on Netflix. What follows is a complete summary of Netflix new arrivals and those that will discontinue from Netflix in the month of September 2015.
New Arrivals
September 1
72 Dangerous Animals: Australia: Season 1
Arthur: Season 17
Avengers Confidential: Black Widow & Punisher
Battle Creek: Season 1
Blackbird
Capital C
Combustion
Da Jammies: Season 1
Divorce Corp.
Giggle and Hoot's Best Ever!
Hamlet
Hardball
Heather McDonald: I Don't Mean to Brag
Lawrence of Arabia: restored version
Los hombres también lloran: Season 1
Masters of the Universe
Mississippi Damned
Mister Rogers' Neighborhood: Volume 1
Mouk: Season 1
Our Man in Tehran
Pandas: The Journey Home
Person of Interest: Seasons 1-3
Puffin Rock: Season 1
Rambo: First Blood
Rambo: First Blood II
Rambo III: Ultimate Edition
Shake the Dust
Sleepy Hollow
Such Good People
The Adventures of Sharkboy and Lavagirl
The League: Season 6
The Monster Squad
Up in the Air
Zathura
Zoo Clues: Season 1
September 2
Black or White
Miss Julie
September 3
Drumline: A New Beat
September 4
Baby Daddy: Season 4
Bad Night
Madame Secretary: Season 1
Melissa & Joey: Season 4
September 7
6 Years
Love At First Fight
September 9
Teen Beach Movie 2
September 10
Fugitivos: Season 1
Longmire: Season 4
September 11
About Elly
God Bless the Child
Madame Bovary
September 12
It Happened Here
Portlandia: Season 5
The Roughnecks
Why Did I Get Married?
September 13
Comedy Bang! Bang: Season 4 (part 2)
Pixies
September 14
Call the Midwife: Series 4 
September 15
Closer To the Moon
Cowspiracy: The Sustainability Secret
Kambu: Season 1
Rubble Kings
Sin Senos no Hay Paraiso: Season 1
The Bank Job
The Road Within
Zoobabu: Season 1
September 16
Moonrise Kingdom
Reservation Road
The Blacklist: Season 2
The Fosters: Season 3
September 17
The Mysteries of Laura: Season 1
September 18
Keith Richards: Under the Influence
September 21
Gotham: Season 1
The Following: Season 3
September 22
Person of Interest: Season 4
Philomena
SMOSH: The Movie
September 23
The Loft
September 24
Iris
Blue Bloods: Season 5
Hawaii Five-O: Season 5
Parenthood: Season 6
VeggieTales in the House: Season 1
September 26
The Canyons
September 27
The Walking Dead: Season 5
September 29
Bones: Season 10
Mandela: Long Walk to Freedom
Monster High: Boo York
RL Stines Monsterville: Cabinet of Souls
September 30
Agatha Christie's Poirot: Series 12
Leafie: A Hen into the Wild
Midnight's Children
Murdoch Mysteries: Season 4-7
Ned Rifle
 EXITS
September 1
Agent Cody Banks 2: Destin ation London
Better Than Chocolate
Bratz: Rock Angelz
Care Bears: Big Wish Movie
Care Bears: Journey to Joke-a-Lot
Crouching Tiger, Hidden Dragon
Curious George 2: Follow That Monkey!
Doomsday Preppers: Season 1-3
Electrick Children
FernGully: The Last Rainforest
Ink Master: Season 2
Jackie Brown
Lock, Stock, and Two Smoking Barrels
Mortal Kombat: The Movie
Patch Adams
Perfume: The Story of a Murderer
Rugrats in Paris: The Movie
Rules of Engagement
Rumpelstiltskin
Sarah's Choice
School of Rock
She's the One
Sleepless in Seattle
The IT Crowd: Series 1-4
The Lost Boys
Total Recall
W.
September 2
Cheech & Chong's Hey Watch This
September 3
Dinosaurs: Seasons 1-4
September 4
Delta Farce
September 5
Marilyn in Manhattan
September 7
Ramsay's Best Restaurant: Season 1
September 9
Bratz: Friendship is Always in Style
Kicking It
September 10
100 Below Zero
Becoming Chaz
Crash & Bernstein: Seasons 1-2
War Witch
September 13
High Fidelity
September 14
Corky Romano
September 15
Best of Teletubbies
Bratz: The Video: Starrin' & Stylin'
Coach: Season 1-9
Spiral: Season 4
Valhalla
September 16
Hank: Five Years from the Brink
The Slap: Season 1
September 20
Reporter
September 22
National Geographic: Inside Guantanamo
National Geographic: The Battle for Midway
Indy 500: The Inside Line
Lethal Force
Ron White: A Little Unprofessional
September 27
LEGO Ninjago: Masters of Spinjitzu: Seasons 1-2
My Boys: Seasons 1-4
September 28
Undeclared: The Complete Series
September 29
Bratz: Desert Jewelz
Comic Book Men: Season 2
Coriolanus
September 30
Anchorman 2: The Legend Continues
Apocalypse Now
If I Stay
Jack Ryan: Shadow Recruit
Jackass Presents: Bad Grandpa
Nebraska
Saved!
Star Trek: The Motion Picture (1979)
Star Trek Into Darkness
The Expendables 3
The Good Guy
The Hunger Games: Catching Fire
The Prince
The Skeleton Twins
The Wolf of Wall Street
Transformers: Age of Extinction
World War Z
That's all folks! Now, you have got all the listings. It's time to enjoy binge-watching your favorite Netflix Originals, movies, and TV shows to the fullest. Is there any notable flick that I should have included in the list? Don't hesitate to mention it in the comments below.