How to Install Kodi on Smart TVs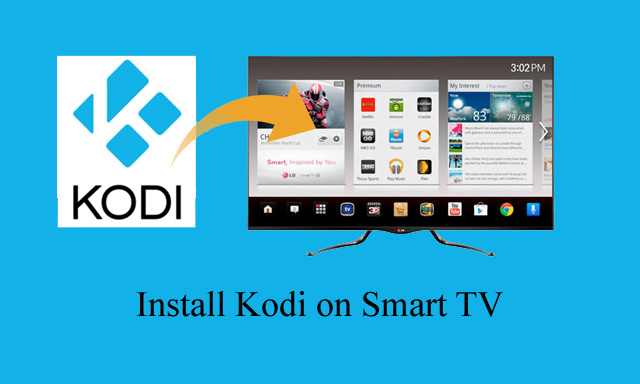 TVs have come a long way and have numerous features which make life a lot easier, especially for those who are always on the lookout for means to entertain themselves. With their own operating system, camera, and a ton of in-built smart features, smart TVs are no less than computers.
Streaming via Kodi can be risky due to cyber threats and privacy issues, that is unless you use Ivacy VPN!
What is really amazing about Smart TVs is that they can now support Kodi! Surprisingly, getting Smart TV Kodi is not as complicated as it sounds. Neither does it require you to be tech savvy. However, if you do not want to take any chances and wish to get Kodi on Smart TV on your first try, here is what you need to do:
Install Ivacy First and Foremost
As amazing as Kodi is, it does have its limitations as it utilizes the internet after all. Much like the internet, installing Kodi also comes with risks and suffers from issues like geo-restrictions. Fortunately, this can be dealt with for good with Ivacy VPN. To take advantage of Ivacy in this regard, here is what you need to do:
Manually configure Ivacy on your Smart TV.
You are now ready to enjoy Kodi like never before.
Can you Install Kodi Smart TV?
It is important for you to understand that Smart TVs are completely different from Internet TVs. Smart TVs have a lot of features and are mostly based on an Android-powered operating system.
As for Internet TVs, they have limited features like being able to browse the internet and/or use YouTube at best. Keeping this in mind, installing Kodi on a Smart TV is possible but that is not the case with Internet TVs.
How to Download Kodi on Smart TVs?
How do you go about downloading Kodi on Smart TV? Well, the answer depends on the brand of Smart TV you own. It is important to first determine the brand, after which you can proceed with installing Kodi.
How to Install Kodi on Smart TVs?
Getting to task at hand, You need the following information to get Kodi on your Smart TV. However, we can't emphasize enough that you will need Ivacy VPN set up beforehand for an unrestricted and secure viewing experience.
You could end up getting a DMCA notice, except for when using Ivacy VPN. 
Install Kodi on Branded TVs with Android OS
Whether you own a Samsung, LG, Sony or any other brand of Android-powered Smart TV, installing Kodi will take no more than a few simple steps. Here they are:
Go to Google Play Store.
Type 'Kodi' in the search box.
Download the Kodi app for your branded Smart TV.
Install Kodi on Samsung, LG, Sony, Vizio and Panasonic Smart TVs
The latest Samsung Smart TVs run Tizen OS while LG runs on WebOS. Similarly, Panasonic and Vizio too have their own OS. Unfortunately, neither of these Smart TVs along with their OS have a default feature to install Kodi directly on your Smart TV.
However, this problem can be solved by buying an inexpensive Android stick or box. The Android stick or box can be connected to almost any Smart TV after which you can access Google Play Store to download and install Kodi.
As for Sony Smart TVs, since they come equipped with Android OS, there really isn't any need to get a separate Android stick or box.
All in all, you should now be able to enjoy Kodi on just about any Smart TV. If not, an Android stick or box will do the trick. But the best part is that Kodi or not, with Ivacy you will have complete security, anonymity and unrestricted access to the internet like never before.