Ivacy Introduces Its VPN Add-on for Kodi/XBMC Player on OpenELEC
All the Kodi/XBMC users out there! We have an amazing news for you. Ivacy has extended its global outreach to online entertainment lovers around the world through the induction of Kodi VPN add-on on OpenELEC.    
Ivacy VPN, one of the fastest emerging virtual private network (VPN) service has announced the Kodi VPN add-on for devices supported by OpenELEC operating system, into its existing sphere of user-centric products and services, with an aim to facilitate its users with complete internet freedom, meanwhile safeguarding their privacy and security over the web.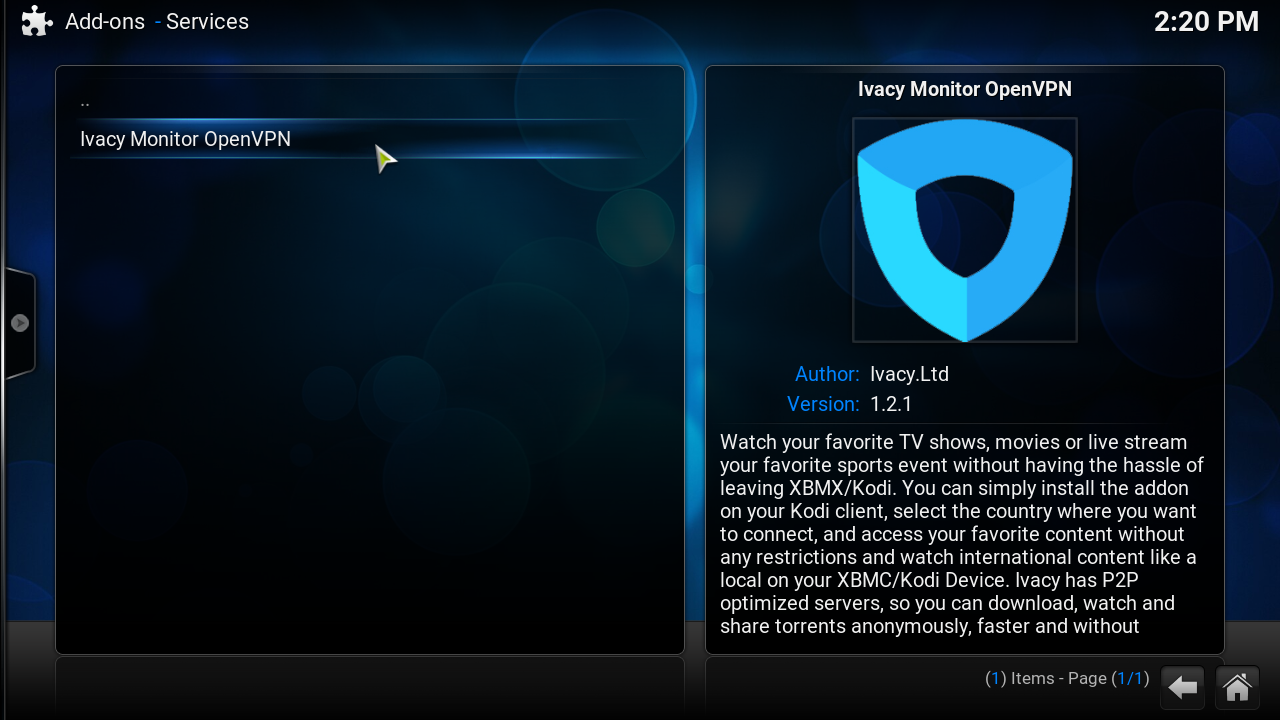 This initiative is part of an ongoing development strategy that has seen Ivacy VPN revamping its overall infrastructure, and adding some essential features to give online entertainment lovers the ultimate luxury to browse the internet with complete authenticity and fair use.
*If you already have an active account of Ivacy, check out our step-by-step tutorial on how you can setup Ivacy VPN add-on, on Kodi.
Kodi is one of the most commonly used open-source media platforms amongst the online entertainment lovers. According to the company's website traffic statistics, it is during the weekends that the online traffic hikes unprecedentedly due to the fact that most of the users intend to use Kodi to live-stream various online entertainment channels, videos, and TV shows. It is this presumption that Ivacy has decided to tap into the potential market segment of Kodi users, in order to facilitate them with high-quality online streaming at an affordable cost, keeping the privacy and security of Kodi users intact.
The induction of Kodi is indeed a step forward in the right direction, as Ivacy is planning to expand its outreach to the global internet audience.
It is interesting to note that approximately 180 million American users love to stream online videos and online entertainment shows. More importantly almost 90% of internet videos tend to influence online entertainment lovers, irrespective of the sources and devices used to access such videos.
With peer-to-peer file sharing available on Ivacy VPN's optimized servers, online entertainment lovers can enjoy flawless streaming with fast speed and optimum server performance, the Kodi users are able to enjoy hassle-free online streaming of their favorite programs. With a prime focus on protecting internet users' privacy and security online, Ivacy ensures that the internet users remain anonymous while surfing the web, thus eliminating the risk of data breach and unauthorized access by the authorities keeping a strict surveillance on torrent users.
Note: Although Ivacy addon for Kodi/XBMX player is absolutely free, but in order to reap the benefits of the Kodi VPN add-on, you need to have an active Ivacy account.