Internet Users Don't Understand Security and Privacy – Stats Galore!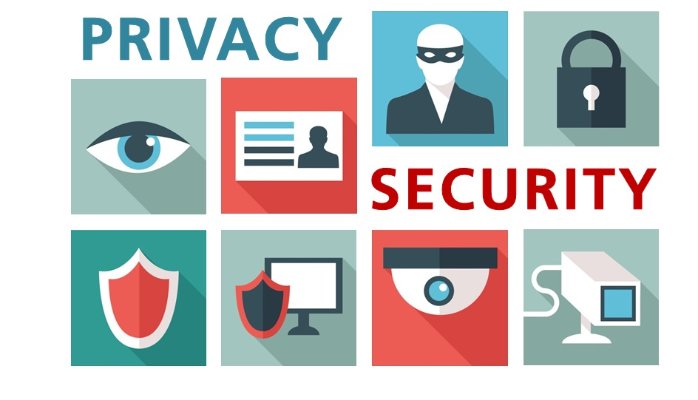 In an international survey conducted by Centre for International Governance and Innovation (CIGI) – a think tank based in Canada, most of the respondents were against the notion of darknet. The sample for the survey consisted of 24,000 internet users, who belonged to 24 countries, including Australia, Brazil, Canada, China, Egypt, France, Germany, Great Britain, Hong Kong, India, Indonesia, Italy, Japan, Kenya, Mexico, Nigeria, Pakistan, Poland, South Africa, South Korea, Sweden, Tunisia, Turkey and the United States, etc.
The darknet is facing hostile opposition in countries such as India, Indonesia and Mexico. Almost 80% of the respondents from these three countries held the point of view that darknet should be eliminated. More than 72% of the American and Australian respondents shared similar views in connection with darknet.
When it comes to surveillance, more than 20% of the respondents (26% to be precise) opined that they did not have any trust on the so called third party or federal surveillance practices. The third party surveillance agencies should not be allowed to monitor an individual user's communication or other internet related activities, the respondents maintained.
On the contrary, an average of 8.47% respondents held the point of view that surveillance agencies should have the right to monitor an internet user's online activities. Respondents, who favored federal surveillance, belonged to Tunisia (27%) and Pakistan (21%).
Most of the individuals, who participated in the survey, interpreted darknet as a source of promoting vulgarity.
It is interesting to note that most of the internet users who participated in the survey, had no idea about what internet security and privacy is all about, or whether it protects online transactions and identity over the web. More than 60% of the American internet users and another 60% of the survey respondents said that technology companies are in no way have the right to develop monitoring applications for protecting law enforcement agencies against having access to internet users' online personal data.
It's quite surprising that 70% of the survey respondents were of the opinion that third party surveillance agencies should have the right to access a netizen's information for some valid reason, such as national security. Meanwhile, only 30% of the respondents disagreed. The notion of valid reasons varied amongst the internet users of the survey.
One of the most interesting aspect of the survey was that respondents from Turkey (45%) and Brazil (41%) had no trust in federal surveillance strategies. This percentage is quite high as compared to other developed countries like the United States of America (31%), France (29%) and Australia (25%). Respondents from four countries including South Korea, Germany, Hong Kong and Japan (40% to be precise) showed their resentment over national security agencies' motive to access individual internet users' personal data.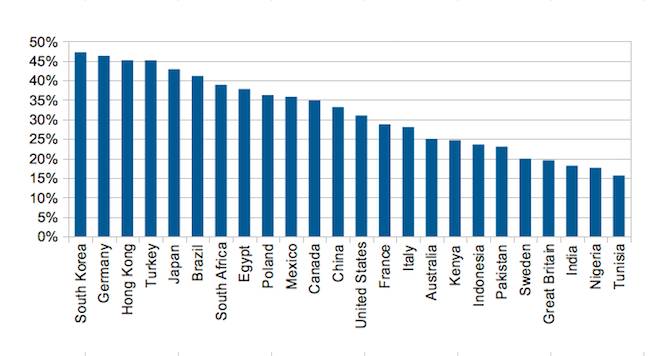 The results of this particular survey highlight the fact that common internet users hold a difference of opinion against their respective governments, when it comes to their own privacy and security over the web. They only tend to support federal surveillance when there is a valid reason abiding to the needs of national security.