How to watch US Open Live Stream Online Without Cable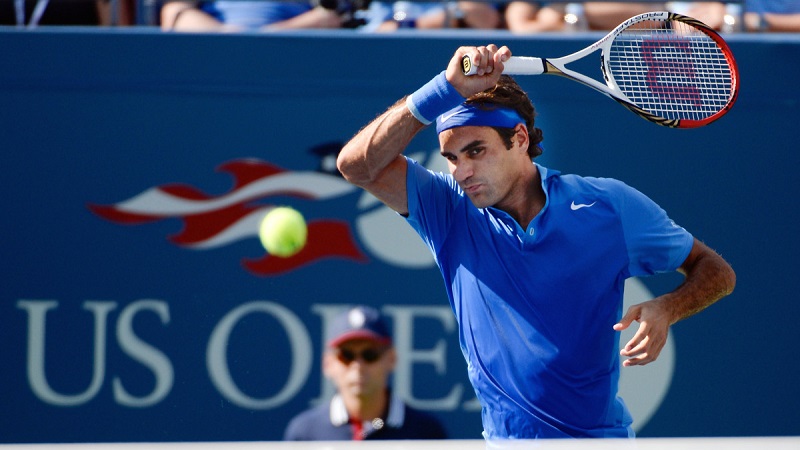 Table of Contents:
It's Grand Slam time! The second Grand Slam event of the year, the US Open, will commence on Aug 30 and continue until Sep 12. Understandably, tennis lovers have already started searching for ways on how to stream US Open live stream online.
How to Watch US Open Live Stream
Are you among the millions of people who are waiting to live stream US Open just to watch their star players score points with lightning-fast backhands and unplayable aces? Who will win the last Grand Slam of the year? Who will be this year's Wimbledon champion? Are you wondering how do I watch US Open online or can I watch US Open online for free?
Luckily, the US Open will be broadcast by many online streaming channels so watching all the action online is going to be easier than ever. However, there is a catch – most of these channels are geo-restricted, meaning that they will cater only to local audiences. So, you need to be physically present in the US to watch Wimbledon on Tennis Channel or ESPN.
This is where a VPN can mean the whole world to you! With a VPN, you can unblock ANY channels ANYWHERE in the world and watch US Open live stream without a worry! A VPN masks your IP address to unblock region-locked content anywhere in the world. What's more? It helps you remain secure, private, and anonymous on the web.
How Do I Watch US Open Online
Ivacy VPN gives you the perfect live streaming experience of region-locked content from anywhere in the world. With Ivacy, you can unblock and watch US Open tennis live free streaming without any hassle! But first, you need to set up Ivacy VPN on your personal computers or smart devices. Here's what you need to do:
Subscribe for an Ivacy VPN account with your username and password
Download and install the Ivacy VPN app on your desired platform or system (Windows, Android, iOS, Mac, Linux, etc.)
The server location you choose must be the same as the channel's region. You may choose the channel from the list provided below.
Click on the 'Connect' button and head over to the channel.
How to watch US Open Finals for Free without Cable on SBS
The good news for tennis lovers is that SBS, an Australian Channel, will be airing the US Open Finals. However, the channel is Geo-Restricted which means that it can only be accessed if you reside in Australia. But, we have a way around in the form of Ivacy. Just follow the steps given below:
Subscribe to an Ivacy VPN account to be able to bypass geo-blocks and access channels
Download the the App that is relevant for your device and configure it
Launch the App and change the location to Australia
Now go to the SBS website
Stream US Open Tennis Live
Where To Watch US Open
There are many broadcasting channels for the US Open. For your convenience, we have compiled a list of channels below. Check out the list of online broadcasting channels to find out how to stream US Open live stream:
| | |
| --- | --- |
| Country | Broadcasting Channel |
| USA | ESPN, Tennis Channel |
| UK | Sky Sports |
| Europe | Eurosport |
| Australia | SBS |
| China | CCTV |
| Japan | WOWOW |
Now that you have successfully setup Ivacy VPN, you can easily access any of the online streaming channels available to watch US Open tennis live streaming.
Here's the US Open TV schedule for your convenience.
If you have a Kodi / XBMC device, you can also watch US Open live online free on your device. Just install a VPN addon for Kodi and get the live streaming experience like never before by following the above-mentioned US Open tennis 2020 schedule.
For Roku, Xbox, PS3, or the PS4 you can follow our set up guide on how to setup Ivacy VPN on router.
And if you want to stream US Open on your Smart TV, you can follow our comprehensive guide on how to setup Ivacy VPN on your Smart TV.
Players to Watch out for 
Unfortunately, some of the most prominent names in tennis like Ashleigh Barty, Rafael Nadal, and Roger Federer will not be participating this year. So what players remain that just might steal the show?
Coco Gauff – USA
Coco Gauff already played at Wimbledon in 2019 and the Australian Open in 2020. It is possible this Florida teen might become the US Open champ; she plays phenomenal tennis and speaks out for social issues online, so there is no reason why she will not be going places.
Andy Murray – Great Britain
Andy Murray may not have been off tour for several years, but he has not been able to perform exceptionally well in the last few seasons. His hip injury did in fact push him to the verge of retirement, but it seems as though Andy Murray will not be going down that easy. The two-time Olympic gold medallist seems to have returned with an improved body and the mental fortitude to hold up against the best of the best.
Daniil Medvedev – Russia
Danil Medvedev had a breakout run last season and is no.5 in the men's world. He managed to reach the US Open final where he gave Nadal a run for his money. Even though he can get frustrated easily on court, Daniil Medvedev's rhythm can get overwhelming for even the best of players.
Subscribe to Ivacy now and catch all the action of US Open 2020 online without cable. Simply click and connect to lightning-fast servers around the world and stream region-locked content without a hassle!
The best services to watch the US Open Live Stream
Want to watch the US Open live stream from anywhere in the world using a VPN? We've listed down two of our favorite services to let you do just that. Let's dive right in.
Fubo TV
Fubo TV may very well be one of the best and easiest ways to replace the traditional cable TV system to enjoy your favorite sports. This service offers an extensive line-up of incredible sports and TV channels that you can watch with just one subscription.
The basic subscription costs $65 per month, in a risk-free contract that will let you cancel your subscription any time. To make matters look even better, the $65 package includes almost all the channels that will be broadcasting the US Open live stream.
But that's not all. Along with sports channels like ESPN, Tennis, and ESPN 2, you'll also be able to enjoy unlimited access to Fox News, Discovery, AMC, Food Network, and even OWN and BET, including several others. If that's not all though and you need a true all-rounder TV subscription, you can always add more channels for a small additional price. What's more is that all packages by Fubo TV start with a 7-day free trial so you can decide if the service is a good fit for you or not right away without losing any money.
Hulu Live
Looking for another great option to turn to in order to watch the US Open live stream? Try Hulu! Great for live streaming from local shows to sports, this is a subscription service that you won't go wrong with. Providing access to approximately 65 channels for around $55 per month, you can live stream any show you want without having access to a cable TV.
Even though the Hulu subscription does not include access to tennis channel, it does let users stream other channels like ESPN, ESPN2, NBC, FOX, TNT, and USA to name a handful. If you're looking to watch movies on the channel, you can get additional movie channels added for a small fee.
Another advantage for watching the US Open with Hulu Live is that you'll get Hulu On-Demand included with your package. This means that you can enjoy access to Hulu Originals and tons of other popular content works.
So what are you waiting for? Get Ivacy Now!