Concerned About Privacy? Here Is How You Can Erase Your Browser's History!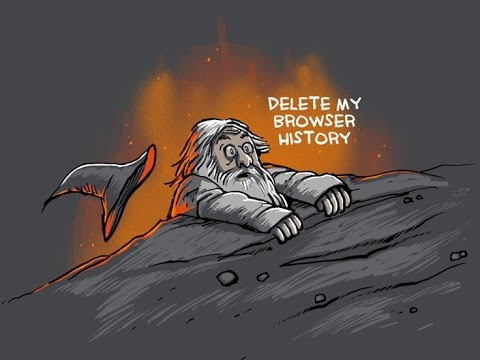 Table of Contents:
The internet is turning out to be a nightmare for those that do not wish to be monitored online. There are numerous users that do not realize that all of their information pops up online as long as their name is entered on Google. This can be a problem for numerous reasons, including and not limited to identity theft and data loss.
For those that wish to overcome this problem, they can always subscribe to Ivacy VPN. But then again, just to be on the safe side, they should also clear history online.
Clear History On Popular Browsers
If you wish to delete your browsing history on some of the most popular browsers from your desktop or netbook, you have to look no further. The following steps cover the most popular browsers and how you can go about deleting your browsing history from them with ease.
Clear History: Google on Desktop
Follow these steps to easily clear all Google history:
On your computer, open Chrome.
At the top right, click More .
Click History > History
Select "Clear Browsing Data"
You can choose the amount of history you want to delete with the boxes presented to you. Hit All Time to clear everything
Click on Clear Data
Surfing the internet can be risky due to cyber threats and privacy issues, that is unless you use Ivacy VPN!
Clear History: Google on Android
Android users also need to be wary when it comes to using their smartphones. One primary reason to ensure Android phones have no browsing history is to make sure that confidential data does not land in the wrong hands. To make this possible, follow these steps:
Delete History on Google Chrome
Access the Chrome app.
Select More and then History
Select Clear Browsing Data
Choose the time period you desire. To delete everything, simply select 'Beginning of Time'.
Select the kind of information you want to remove.
Select 'Clear Data' for the completion of the process
Delete History on Mozilla Firefox
In the Home Screen, access the 'History' panel.
Select 'Clear Browsing History', located at the very bottom of the screen.
Select 'OK' to confirm.
Deleting your browsing is not the only way to protect yourself, as you can always use Ivacy VPN.
Clear History: iPhone/iPad
iPhones are without a doubt secure and easy-to-use. However, Apple's devices are no entirely safe and can result in data loss and identity theft if your browser's history remains accessible for just about anyone to exploit.  To overcome this problem, go through the following steps:
Delete History on Google Chrome
Access the Chrome browser on your iOS device.
Access the Menu from the top-right hand side of the screen.
Select 'History'.
Select 'Clear Browsing Data' by scrolling down to the screen.
Make sure 'Browsing History' is not unchecked.
Check and uncheck items based on your requirements.
Confirm process completion by selecting 'Clear Browsing Data'.
Select 'Done' at the top-right hand corner of the screen.
Delete History on Mozilla Firefox
Select the tab icon on the top-right hand side of the screen.
Scroll down and select the menu button.
From the menu screen, select Settings (located at the bottom of the screen).
Select 'Clear Privacy Data' under the 'Privacy Section'.
Check/uncheck items that you wish to have removed.
Under 'Clear Everything', select 'Clear'.
Unblocking content online is now a reality with Ivacy VPN. 
Access 'Bookmarks' from the toolbar.
From the upper-left corner, select the bookmarks icon.
Ensure you are on the top-level menu, which can be made possible by tapping on the back arrows located in the upper-left corner side of the screen.
Select 'History'.
Select 'Clear', after which you can choose the duration of history you would like to remove.
Access the main menu.
Select 'Settings'.
Select 'Privacy & Security'.
Select 'Clear Browsing Data', under 'Privacy'.
You can now choose how much of your browsing history you would like removed.
How Ivacy Can Help
No matter what browser you may be using, you always have the option to use incognito or private browsing mode to hide and prevent data from being stored while browsing the internet. To protect yourself, even more, you can use a VPN like Ivacy.
How Ivacy VPN helps is that it allows you to switch between different servers across the globe. This means your primary IP address remains hidden, and you will never have to worry about being hacked and/or monitored ever again. With features like internet kill switch, smart DNS protecting, public Wi-Fi security, IPv6 leak protecting amongst many others, you are protected from not only your ISP but the developers of the browsers as well.
Apart from clearing your browser history, you now know how to protect yourself online by using private browsing mode along with Ivacy VPN for maximum online security and anonymity. Make the best of the aforementioned information and surf the internet without a worry in the world, like never before.