Dutch Filmmakers Sue Government Over Loss of Revenue to Piracy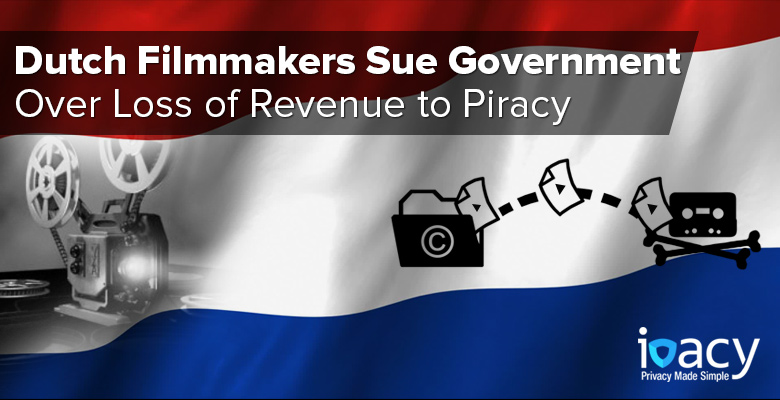 A group of Dutch filmmakers has come forward with legal suit against the local government for not taking appropriate measures to counter piracy, which has resulted in loss of millions of euros.
The Dutch government is in hot waters. The Association of Filmmakers and Distributors, (SEKAM), has taken a bold step and has sued the government for not doing enough to safeguard the interests of the filmmakers and the distributors against the evil designs of online pirates.
Almost one-third of the population in the Netherlands is reported to be involved in illegal torrenting activities. The country has a relatively high ratio of people using torrents to illegally download and share movies, making the Netherlands one of the safest heavens for online pirates.
Downloading and sharing movies via torrents without paying is a legal offence under the European Union (EU) Law. It was only this year that EU took the prerogative to come up with a new draft for law governing the net neutrality sphere. Unfortunately, the draft was leaked before it was to be adopted as a complete legal framework.
In recent times, the Association of the Dutch Filmmakers has reported a sharp decline in revenues, citing the illegal downloading of movies on part of the public as one of the prime reasons. Although the Dutch government had taken measures by outlawing illegal download of movies, the filmmakers are not satisfied with the efforts.
They have accused the government of not taking a principle stand against online pirates. This lack of government's authority has resulted in loss of millions of euros for the local filmmakers. The Association is also weighing in options to go after individual online pirates, as the number of illegal downloads is considerably increasing with every passing day.   
Until the last year, there was no such binding law against illegal downloading of movies. This motion has come just before a meeting of the Dutch Ministry of Security and Justice, scheduled to be held on coming Friday.
In that meeting, the authorities are set to discuss measures to counter the increasing number of illegal downloads within the country.
It seems that the tussle between the Netherlands' government and the Filmmakers' Association has intensified. Who will win this vigorous battle? Only time will tell.
Let's wait and watch.