Black Friday vs. Cyber Monday Showdown – The Battle for Online Buyers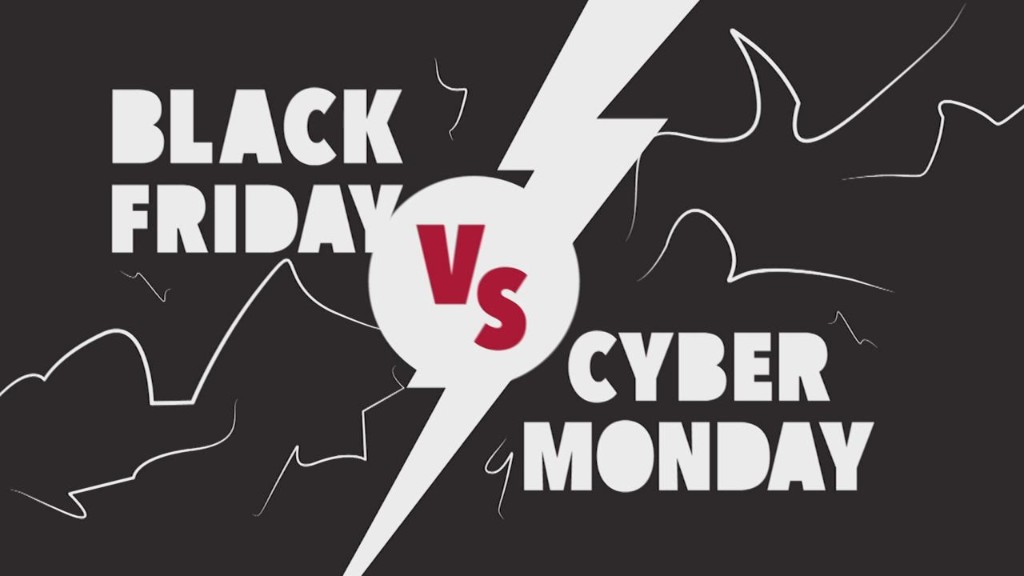 Table of Contents:
Gear yourselves up, folks!
The grandest holiday online shopping season is upon us.
When do you prefer online shopping? Black Friday or Cyber Monday? Well, we have got some interesting statistics about online shopping behavior collected last year during the much-awaited holiday season.
Let's find out what the numbers say!
The past year, in the US alone, there were just a little over 174 million people shopping during the Cyber Week sales season. From this, around 37% of customers preferred online shopping as opposed to going to the outlets physically.
During the entire sale, physical store sales saw a drop down to 23.9%, whereas, digital sales jumped by 77% on Black Friday, and 46% on Cyber Monday.
During the Thanksgiving weekend of last year, customers spent on an average of$311.75, as opposed to the $361.80 spent on Black Friday of 2019.
2020 overall Black Friday sales jumped by 19%, totaling online sales off to a grand $14.13 billion.
That being said, the weeks leading up to the Black Friday and Cyber Monday sales saw a 49% increase in sales, however on the contrary, conversion rates decreased by 33% which we're guessing was because consumers now had more options on where and how to spend their money.
Last year Black Friday online sales went up by 8% year-on-year, rounding up total money spent online off to approximately 100 million.
Interestingly, even with those numbers Cyber Monday managed to beat Black Friday by a whopping $2.4 billion on online purchases. That being said, Black Friday and Cyber Monday still had a higher year-on-year growth rate.
During the 2020 sales season, Amazon proved to be the most popular global choice for online shopping for Cyber Monday and Black Friday. Adding on to that, the USA stayed as the top country for Cyber Week sales with both events doing incredibly well in California, Texas, New York, Florida, and Pennsylvania.
From the sale categories, sporting goods were especially popular last year with a 136% gross merchandise value year-on-year growth. There were also several other categories that also experienced a spike in popularity and sales including apparel, health, and beauty, automotive and electronic goods.
US consumers were calculated to have spent an average of $6.3 million in online shopping per minute on Black Friday, rounding up to around $27.50 per person.
Cyber Monday VS Black Friday 2021: Consumer Behavior and Trends
The 2020 pandemic changed the entire consumer blueprint. Online e-commerce sales shot up because people started preferring buying online as an alternative to entering huge crowds at the malls.
As social distancing, lockdowns, and quarantines started redefining how people worked, shopped, and entertained themselves, many new trends emerged to the surface including free shipping options, more payment methods, and a better spotlight on small businesses.
That said, this also led to issues like shipping delays, and a higher competition for existing and established retailers.
Another interesting new development in the industry has been the introduction of several new shopping channels to make the whole online shopping process easier. With the new channels now being in the picture, consumers aren't just restricted to specific retailer websites and stores but have more spaces and options to explore than ever before.
Coming down to popular sales products, smartphones have always been some of the most bought items during the Black Friday and Cyber Monday sales. Last year, shopping on smartphones surged by 7.4%, which is expected to increase again this year. Other popular on-sale products from last year like laptops and gaming consoles are also expected to dip lower in prices as well as do better in sales as compared to last year.
Best Practices for Online Sellers
Black Friday and Cyber Monday are two of the most profitable times of the years for retailers. If you're an online seller, here are some best practices for you to make the most of the season.
Spend on establishing a powerful online presence: There is simply no denying that the online e-commerce landscape is too saturated. To make sure that your message stands out from the crowd, it's important to make sure that you have a powerful online presence.
Take advantage of email marketing: Email marketing is an indispensable tool. Having an email list of your own customers means that you can send deals and alerts to your customers directly in their inboxes, which in turn increases their chances of buying something from you.
Take advantage of positive reviews: Trust is a very important factor when it comes to online shopping and the best way to build trust is to let potential customers see the stellar reviews your customers have left on your products and website.