37 Oscar Nominated Films leaked on Torrent Sites (Updated 2021)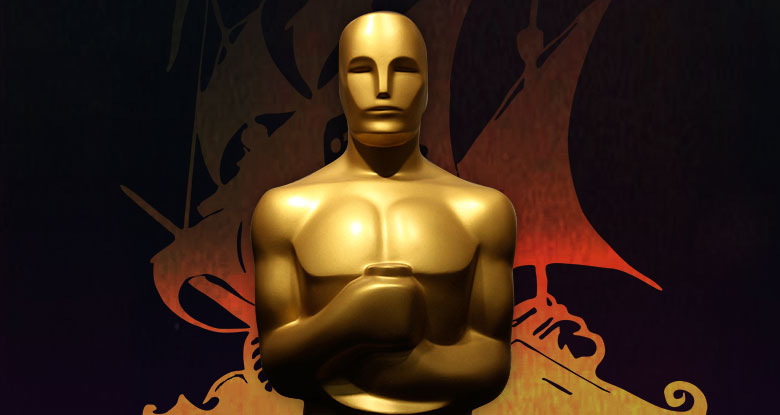 The fear has turned into reality. All of the movies nominated for world's famous Oscar awards have been leaked on torrent websites.
Earlier this week, a total of 37 movies, covering different genres were nominated for Oscar glory. Only a few days after the announcement, all of these movies are now available on different torrent websites. The list given below includes films that have recently won Golden Globe Awards, and the Critics' Choice Awards.
The 88th edition of the most coveted entertainment awards, the  Academy Awards is scheduled to be held on Sunday, 28 February 2016, in Los Angeles. The Hateful Eight and The Revenant, lead the nominations' list with 12 mentions.  
The recent incident of Oscar screeners' leak has not come as a surprise. Most of the movies nominated are already available on torrent websites with different video quality. One thing is clear though, this incident has put a question mark on the sincerity and the motive behind those working tirelessly to combat copyright infringement.  
The torrent lovers must have taken a sigh of relief, but for all those so-called piracy advocates, the leak of Oscar screeners has presented a new challenge. It's a tit-for-tat situation. The torrent users can now download, upload and share all the the Oscar-nominated movies from the torrent websites.
Last year, the online piracy movement had got an impetus, in the wake of international governments in the US, UK, and Australia, had implemented data retention and monitoring laws. It seems that the promulgation of laws have not affected the illegal torrent websites a bit.
Here is the list of all the movies that are now available on torrent websites.
Source: TorrentFreak
Well, that's not a good sign for the Hollywood production houses. It's high time that they join their hands with the law enforcement agencies to curb down the menace of copyright infringement.