A historical moment for Rugby Sevens at Rio Olympics 2016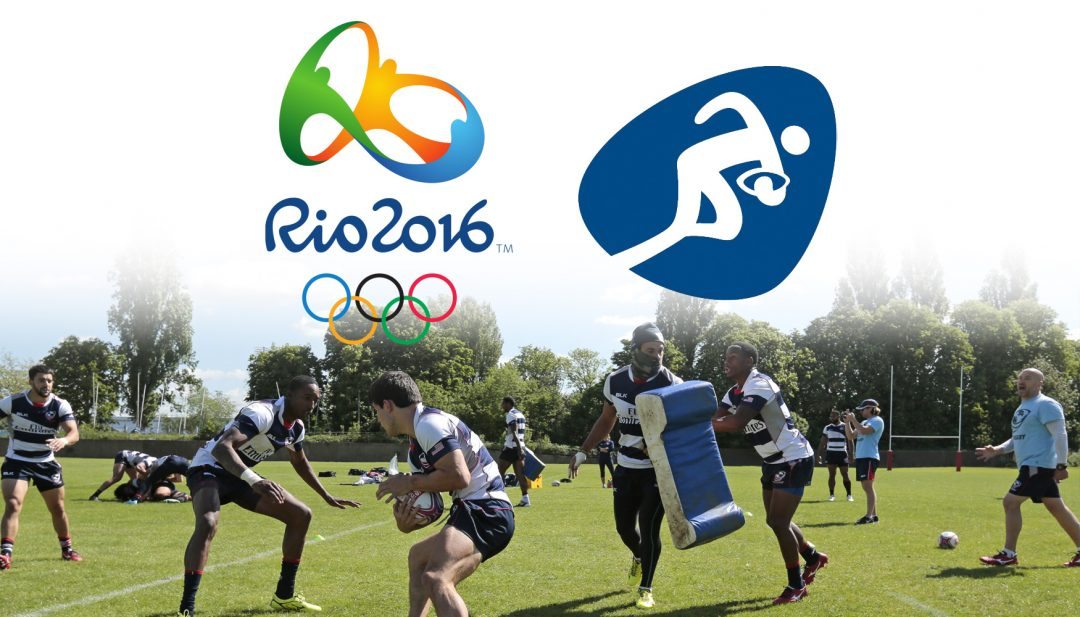 The clock is ticking faster. In just few hours, the people around the world will watch and live stream Summer Olympic Games in Rio, Brazil, to cherish for their favorite athletes. More than 11,000 athletes, representing 207 countries will display their skills in 31 different sporting events to win the most prestigious prize, the Gold Medal.
Rugby Sevens at Olympic Games
Rugby was first played at the 1924 Summer Olympic Games in Paris. Only three teams, France, Romania, and the U.S.A, participated in the event, with the U.S. winning the Gold Medal then. This sport was first introduced by Pierre de Coubertin who is popular for his plight to bring back forgotten games to modern Olympics.
Coubertin also played a vital role in reviving Rugby in France which led to the first domestic French club championship in 1892 and the first French international later on in 1906 on New Year's Day. Coubertin also found IOC in 1894, however, the Rugby union didn't get featured until II Olympiad.

Rugby Sevens at Rio Olympics
For Rio Olympics, Rugby Sevens event for men and women will commence at Deodoro Stadium from August 06 to August 11 after plans for it being held at the Estádio São Januário stadium crashed because the club missed the deadline to present the project.
Both the events will have 24 teams in total, 12 for Men's event, and 12 for Women's event. Debuting for the first time in Summer Olympics, Rugby Sevens has a lot to live up to after the Rugby Union that performed at the 1924 games for the last time.
Men's Event
For Men's event, 12 teams are divided into three groups of four teams each. Check out the groups and teams.
Group A: Fiji, United States, Argentina, Brazil
Group B: South Africa, Australia, France, Spain
Group C: New Zealand, Great Britain, Kenya, Japan
The Men's Rugby matches are all set to take place over the course of three days. Find the schedule attached in the following. 
Women's Event
For Women's event, 12 teams are divided into three groups of four teams each. Check out the groups and teams.
Group A: Australia, United States, Fiji, Colombia
Group B: New Zealand, France, Spain, Kenya
Group C: Canada, Great Britain, Brazil, Japan
Two Gold Medals will be awarded, one for each event. Want to take a look at the pairings? Check them out right here:
That being defined, two Brazilians were also later added to the list to serve as assistant referees.
Why you need a VPN?
What will you do if you are attacked physically? You will surely protect yourself, by running and hiding at a safe place. What will you do if you are attacked online? You will look for protection in this case also. Hence, in order to safeguard yourself from online attackers, you must use a virtual private network (VPN). A VPN helps you protect yourself against the online attackers.

How to Watch Olympics 2016 Live Online
You just have to follow these steps:
Subscribe to Ivacy VPN account with your username and password
Download and install the Ivacy VPN app for your desired platform (Windows, Mac, Android, iOS, Linux, etc.)
Select the location and your purpose from the smart purpose selection tool
Click the 'Connect' button
Broadcasting Channels for Rio Olympics 2016
We get it if you can't make it to Rio and want to enjoy the games right from the comfort of your own home. Check out the table below for the broadcasting channels of Rio Olympics 2016.
With a VPN, you can now access your desired channels and live stream Rio Olympics with complete anonymity and privacy over the internet. Now that you know how to catch the Rio Olympics 2016 live online, all you need to do is grab your favorite friends, make sure that you have snacks on the ready, and let the games begin!