6 Ways to Bypass Torrent Blocking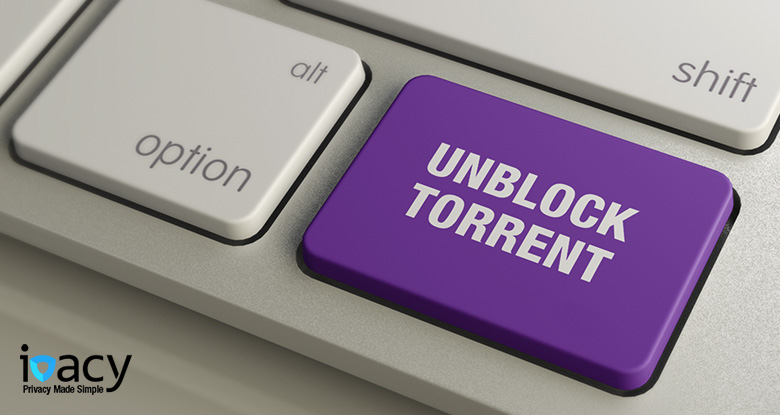 Table of Contents:
Downloading torrent files is one of the most popular activities of internet users around the world. With the rising popularity of torrents, however, torrent geeks face a number of pressing concerns. Due to increasing pressure from DMCA and anti-piracy advocates, Internet service Providers (ISPs) around the world discourage downloading of torrents.
Are you finding it difficult to download or share torrent files too? If you are then there's absolutely no need to worry. In this blog, I'll teach you 6 ways to bypass torrent blocking:
1. Use a VPN Service
A Virtual Private Network (VPN) connection essentially cloaks a user's ISP and helps the data to be transferred anonymously through a secure tunnel. By using a VPN connection, you can download torrent files without compromising on your privacy and security. Before getting a VPN for torrent, ensure that the VPN service provider enjoys a good reputation within the industry. Remember, there is nothing like a free VPN. Using a paid VPN service will be a good bet in this regard.
2. Use Magnet Links
Magnet links are a good option to use when it comes to downloading torrents without any hiccups. These links contain relevant information about the torrent files that a user intends to download. so you can be sure that the torrent is legit rather than broken. Using magnet links is also useful because it saves you energy as well as precious internet time.
3. Use Torrent-Friendly Downloaders
If you are looking for a flawless torrenting experience with zero roadblocks, there are various torrent downloaders available within the market. All you have to do is install them on your system. However, some downloaders are web-based so you'll have to subscribe before you can download torrents with them.
Once you have full access to a downloader, you can easily customize their settings in accordance with your requirements. Tixati, QBittorrent, uTorrent, etc. are some of the most famous torrent downloaders. Many torrent downloaders are free and come with a reasonable price tag to upgrade to an ad-free version.
4. Encrypt Data Traffic
Most ISPs are legally bound to monitor and gauge web traffic on torrenting sites. So if you're a torrent geek then your ISP may be logging all your activity and could even report it. In order to avoid such a sticky situation, you can use data encryption techniques to remain safe and, more importantly, anonymous online. One of the best ways to encrypt your online data and traffic is to use a VPN. If your ISP uses data filtering, then you should use HTTP proxy.
5. Switch to Port 80
If you are into networking then you would surely know about the working of system ports. For downloading torrents without any hassle and hiccups, all you need to do is to manually set up your port to '80' or '8080'. These are two ports that are completely inaccessible to your ISP.
However, you have to disable UPnp and Nat-PMP port mapping before using these ports for downloading torrents. Also, disabling port 80 and 8080 will inevitably slow down the speed of downloading torrents.
6. Use HTTP Proxy
One of the easiest ways to counter torrent blockage is to either use a proxy website like (https://proxy.org/ or a rel="nofollow" href="https://proximize.me/">https://proximize.me/) or go for TXTor. All you have to do is paste the URL of your .torrent file and download it. The
The TXTor browser downloads torrents safely by changing the extension of your file to "*.txt". Once the downloading is complete, you can save it with .torrent extension at your chosen destination. Remember that you are only entitled to use http proxy to download public torrent files.
Well.. this brings us to the end of this blog. I know there are many techniques available, through which a user can bypass torrent-related restrictions. Now, it's your turn to contribute to this blog with your ideas and suggestions. Don't hesitate to share your opinion in the comments section below.
7. Seedbox
Employing a Seedbox works as a middleman between a torrent website and your system. They are like services for hire. With the help of a Seedbox(es), you are able to upload and download torrents securely and thus, bypass torrent blocking.
8. CroxyProxy
A free and dependable web proxy service. You can unblock by pasting torrenting links in the box, and you are good to go!
WE DO NOT CONDONE the use of torrenting. However, this guide is intended as a means to educate. People face obstacles when it comes to downloading their preferred torrents. Although, they risk getting penalized or punished. The above solutions enable users to safely download torrents such as with the help of a decent VPN service such as Ivacy and so on.