20 Best Horror Movies to Watch with Your Kids on this Halloween (Updated 2022)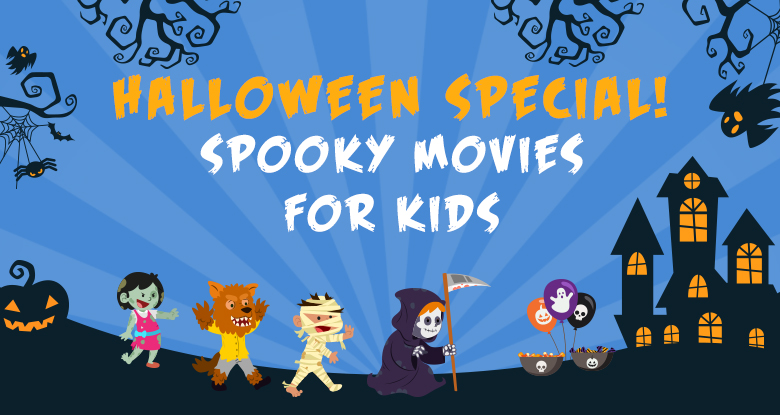 "When witches go riding, and black cats are seen. The moon laughs and whispers, 'tis near Halloween". Oh, yes! The scariest season of the year is back to give you goosebumps! And you must be looking out for the best horror movies for your kids, which are just scary and entertaining enough without giving them nightmares. We've solved this problem of yours by selecting the ten best horror movies for your kids, which perfectly sync with the theme of Halloween. We've previously discussed the horror movies which you can watch on Netflix this Halloween and other Horror classics which you can't miss. So, this time again, we've come up with some spooky flicks specifically for kids.
Go through this list and find some great treats for your kids!
We will try our best to scare the children around the world!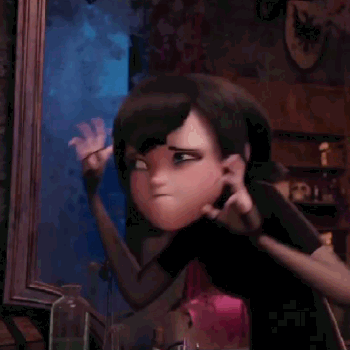 Okay, this was our best. 🙂
1- Hotel Transylvania
Want to watch a Dracula movie with a fun new twist? Well, the Dracula in this one owns and runs a high-end exotic resort for monsters! Overprotective about his daughter, Mavis, Dracula flies into a fury when a human enters a resort and strikes a friendship with his daughter.
Rating: 7/10
2- Frankenweenie
Halloween is just around the corner, and if you want to kick off a child-friendly horror marathon with your kids, this one is the perfect start! The story revolves around Victor, who revives his dog Sparky after an accident. The only problem is, that Sparky now looks like a monster and is terrifying all of Victor's neighbors.
Rating: 7.0
3- Monster House
When is the last time you met a house that was actually a monster? Well, for three teenage kids, their neighbor's house was actually a child-hating monster. Together the kids lay down a plan to invade and kill the heart of the house. But do three kids stand a chance against a house monster?
4- ParaNorman
Ready for some creeps? How about a cursed town, a guy who can talk to ghosts and some sheer bad luck? If that sounds the mix from hell, you should definitely watch ParaNorman! The movie shows the story of Norman Babcock who lives in a town under an evil curse and can apparently talk to ghosts. Together with the ghosts and a few close friends, Norman must bear the task of saving his town.
Rating: 7.0
5- Corpse Bride
Everyone dreams of their wedding day to be magical, but no one really thinks they might end up marrying one of the…dead. Yet, that is exactly what happens to Victor when he is practicing his wedding vows. Unknowingly, he ends up getting married to Emily, the corpse-bride, who whisks him off his feet-away to the land of the dead.
Rating: 7.4
6- The Addams Family
This movie highlights the eccentric and fascinating Addams Family as they move to a boring old suburb in New Jersey. Things go smooth for the family until the Daughter, Wednesday strikes a friendship with the daughter of a reality show host that starts stirring up the pot.
Rating: 5.8
7- Poltergeist
Ever had your dream house turned into the very house from hell? That's exactly what happens in Poltergeist, as evil spirits that reside in a family's new home possess the soul of their young daughter.
Ratings: 5.0
8- Monsters, Inc.
In a city that is powered through the screams of children, monsters are assigned the job of scaring kids. On the flip side, kids are toxic to monsters. When a child gets through and the monsters realize that all kids are not toxic, things start to feel like they aren't what they seem.
Ratings: 8.1
9- Monsters vs. Aliens
We do dream of being princesses and princes and kings and queens on our wedding day, but we're sure none of us have ever dreamt of being a giant! Susan Murphy hasn't either, but alas, that is exactly what happened to her. Luckily for her though, she gets asked to join the monster team on a mission to defeat an evil alien and save the earth!
Rating: 6.6
10- The House with a Clock in Its Walls
Ever went to visit a distant uncle on vacation? We bet they don't have a 'tick-tock' noise in the walls of their house or practice the dark arts! But Lewis's uncle did, and when he mistakenly awakens the dead, the town he's vacationing in suddenly turns into a dark and treacherous world of witches, warlocks and ghosts!
Rating: 6
11- Super Monsters Save Halloween
Follow the super monsters as they put their powers towards good by getting their neighbors into the Halloween spirit, all before helping a scared scared friend see how there really is nothing to be afraid of!
Rating: 5.2
12- The Addams Family
This movie follows the Addams Family on their move to New Jersey. Things are fine with the family until,  Wednesday, the straight-faced daughter decides to strike an uncanny friendship with the daughter of a reality show host.
Rating: 5.8
13- The Witches
Witches are evil, evil creatures and if you have kids in the house; oooh you better run! But what happens when a young boy's grandmother takes him to a hotel to protect him from witches, at the same time as they are holding a conference to rid the world of children? Find out in The Witches!
Rating: 5.3
14- Nightbooks
Alex loves writing scary stories until they become his only chance at survival. After being captured by a witch and locked up in her magical apartment, Alex must produce a scary story every day if he wants to live.
Rating: 5.8 
15- Cruella
Ever wondered if villains have a back-story? Well, this one will take you through Cruella De Vil's as she navigates the fashion world, originally to make a name for herself, but ends up getting involved in thieves, streets, and a lot of mischief.
Rating: 7.4
16- Fear Street Trilogy
RL Stine's Fear Street Trilogy follows a group of teenagers as they decide to take on the evil force that has plagued their town after a series of brutal murders.
Rating: 6.2
17- Nightmare Before Christmas
Halloween Town is full of people who love to create mischief, and Christmas Town is a place where happiness and cheer cause people to always be in a merry mood. But what happens when Jack Skillington from Halloween Town ventures on the magic and beauty of Christmas Town? And what, when his growing fascination brings him to abduct Santa Claus?
Rating: 8
18- Casper
Carrigan Crittenden owns a big old mansion; the only problem is that it is haunted. When she hires Dr. James Harvey, a paranormal expert, to get rid of the ghosts in her mansion, his daughter befriends Casper; a friendly ghost.
Rating: 6.1
19- Scary Stories to Tell in the Dark
Want to explore a haunted house? Join a trio of friends on a gruesomely scary adventure!
Rating: 6.2
20- Goosebumps
The author of popular scary stories, RL Stine is shocked to see his evil characters come alive and start wreaking havoc in Delaware. He then joins hands with his daughter Hannah and her friend Zack to get things right again.
Rating: 6.3
All these movies have been specifically selected in line with the children's interests. It's the kid's time!
Enjoy these horror movies with your kids while keeping them well-snugged under the blanket.
*Whether you are watching these movies on Netflix or download them from your favorite P2P file-sharing platforms, make sure that you use Ivacy- the best VPN service for anonymous access, and to bypass geo-restrictions. Happy Halloween!