10 Best Browser Extensions To Protect Your Privacy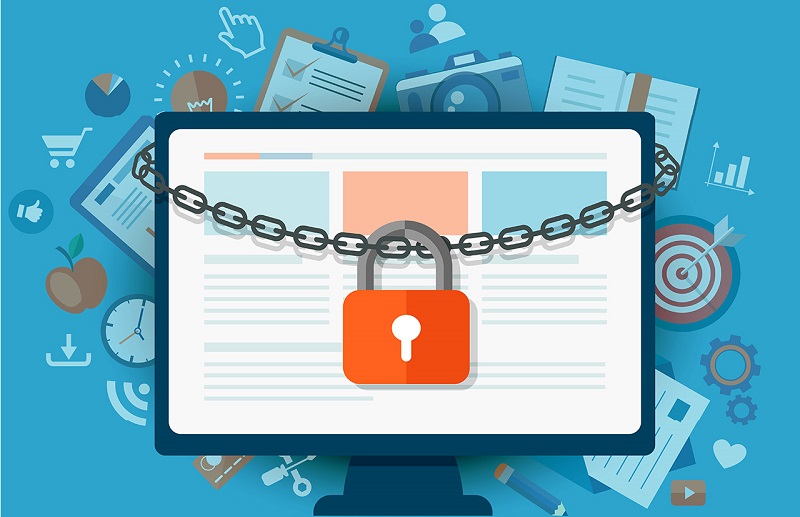 Table of Contents:
In an era when personal data is more precious than anything, ensuring your personal privacy is of paramount importance. Luckily, there are tons of browser extensions to help you protect your online privacy.
A browser privacy extension or add-on is one of the best ways to not only protect your online privacy when connected to the internet but also control the kind of data that third-parties can collect from you.
So, without any further ado, here are the best browser extensions to protect your privacy:
HTTPS Everywhere
Privacy Cleaner
Ghostery
Fair AdBlocker
Search Lock
Privacy Badger
Disconnect
uMatrix
NoScript
Self-destructing Cookies
1. HTTPS Everywhere
Hailed by many internet geek as the king of all privacy add-ons, HTTPS Everywhere promises truly untraceable and anonymous browsing as well as messaging. It ensures secure web-browsing using SSL/TSL protocols to encrypt your web data. This means that even if someone miraculously manages to access your data, they won't be able to read it.
HTTPS Everywhere is definitely one of the best browser extensions when it comes to privacy, mainly because it is virtually unbreakable and gives you foolproof privacy to make sure that both your data as well as privacy are uncompromised.
2. Privacy Cleaner
Privacy Cleaner is a browser extension that gives you full control of your privacy by restricting apps as well as websites from accessing to your private information. It starts by scanning, tracking and then controlling apps which can get access to your personal data. You then have the option to either approve the app or website, or remove and report it.
Another useful feature of Privacy Cleaner is that it enables you to clear application permissions with a single click and alerts you if an app tries to or manages to access your personal information and sensitive data. All these features make Privacy Cleaner one of the best browser extensions to protect your online privacy.
3. Ghostery
Ghostery is another brilliant privacy extension that gives you a heads up on who's keeping a track of your browsing habits. It then gives you a range of options to allow you to control who has access to your data by restricting spying ads and trackers. In fact, Ghostery fairs exceptionally well as an ad blocker extension too!
Another useful feature of Ghostery is that it allows you to speed up your browsing speed. It does this by limiting the influence of spying ads, trackers and other entities that typically slow down your browsing speed. Ghostery even eliminates page clutter, allowing you to focus on content. This makes it one of the best browser extensions for privacy.
4. Fair AdBlocker
Fair AdBlocker isn't just another run-of-the-mill ad blocker. It is one of the best browser extensions for ensuring your privacy when online. Fair AdBlocker blocks everything from unwelcome ads and popups to tracking tools and even malware. In short, it makes browsing both faster and safer!
Fair AdBlocker comes in handy particularly if you are tired of ads popping up on your screen every now and then. It blocks everything from popup ads and interstitial page ads to search ads, webmail ads and autoplay video ads on Youtube and Facebook. And this is exactly what it makes it the best ad blocker extension out there!
There's also a built-in option to "whitelist" pages to allow ads to pop up on them when you visit them. All in all, Fair AdBlocker is one of the best tools for you if you want to prevent third-party tracking.
5. Search Lock
If you have a habit of using privacy-unfriendly search engines then Search Lock is arguably the best browser extension to keep your search history a private affair. The encrypted search engine privacy toolbars companies from profiling you based on your browsing habits and preferences.
Search Lock detects and redirects your search engine queries to its privacy-enhanced search engine, thereby barring any third-parties from gaining access to your browsing habits. The browser extensions simultaneously prevents the search engine from making logs of your keystrokes which it does by deactivating the built-in search suggestions feature.
6. Privacy Badger
For those internet users who value their online privacy and personal data, Privacy Badger is arguably one of the best Chrome extensions for privacy. This state-of-the-art extension blocks invisible trackers and spying ads, making sure that no one is able to log your personal data or track your browsing activity unless you want them to.
Privacy Badger is specially designed to bypass third-party trackers that load automatically and invisibly at the time when you are browsing the web. So there's literally nothing stopping Privacy Badger from eating those cookies when it goes on an eating frenzy. This makes it one of the best Google extensions for protecting your privacy.
7. Disconnect
Disconnect is another browser extension that restricts web trackers from gaining access to your personal data and logging it. The extension works for more than 2,000 different sources. Disconnect also claims that it boosts page loading speed by as much as 27% by blocking irrelevant content like ads.
In all, Disconnect is an amazing extension for you if you care about protecting your privacy when indulging in your favorite online activities. Disconnect is definitely one of the best browser extensions for protecting your privacy.
8. uMatrix
uMatrix is relatively new to the scene but is almost as popular as many other browser privacy extensions. It is a multi-layer firewall that gives you foolproof online security. The options are displayed in the form of a colored green-and-red matrix and you have to simply click the relevant features in order to activate them. It's quick to use and extremely user-friendly.
9. NoScript
As the name clearly suggests, NoScript browser extension disallows active scripts from running on accessed websites unless specifically allowed by you. Although it can seem to be a bit intrusive at times, the security and privacy that NoScript provides you is unmatched.
There's also an option to add your favorite websites to a whitelist so that NoScript allows the website to run active script on it. NoScript is one of the best chrome extensions for privacy if you want to protect yourself against clickjacking and cross-site scripting attacks. This makes NoScript one of the best browser extensions for protecting your privacy.
10. Self-destructing Cookies
All internet browsers typically have a "clear all cookies" option that allows you to manually delete cookies after a browsing session. However, Self-destructing Cookies only lets cookies live until you close the browser tab. Once you close the tab, the cookies are automatically deleted right on the spot.
This browser extension is particularly useful against Evercookies or Zombie-cookies. If you want to keep the cookies from a particular website, simply add them to the whitelist!
This was our pick of the top 10 best browser extensions for protecting your privacy. If you have your own personal favorite best extensions then do give us your suggestions or let us know if you liked the article by leaving a comment below!
And, if you'r looking for something more practical to ensure your online privacy then try Ivacy VPN! Ivacy msks your IP to give you online privacy and freedom unlike anything you've ever experienced before. Also, it isn't limited to specific browsers but is compatible with a wide range of clients like Mac, Linux, Windows, Android and iOS!
Try Ivacy now and take back your internet freedom!